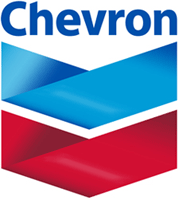 29 May 2014, Sweetcrude, Houston, Texas – Chevron Corporation, at its 2014 Annual Meeting of Stockholders in Midland, Texas, provided an overview of its 2013 operational and social performance and future growth plans.
"Chevron's 2013 results demonstrate that we remain well positioned to grow profitably and continue to deliver superior stockholder value," said John Watson, chairman of the board and chief executive officer at the event on Wednesday. "We continue to advance key development projects, which underpin our planned growth strategy and capacity to deliver affordable energy to world markets, a cornerstone of economic prosperity."
During the meeting, Watson discussed Chevron's 2013 financial and operational performance, highlighting earnings of $21.4 billion and return on capital employed (ROCE) of 13.5 percent. In 2013, the company marked its 26th consecutive year of annual dividend payment increases, which included last year's dividend increase of 11.1 percent.
Chevron announced another quarterly dividend increase of 7 percent in April 2014 . Watson also said that Chevron led its peer group in total stockholder return for the five-year period ending Dec. 31, 2013 .
Watson further reiterated Chevron's long-standing dedication to safe, reliable operations. Reinforcing the company's commitment to process safety, he noted that Chevron's goal remains zero incidents and ensuring that everyone goes home safely, every day.
Watson also discussed the partnerships Chevron has formed to address health, education and economic development in the communities where the company operates. Over the past eight years, Chevron has made nearly $1.5 billion in social investments to local communities.
George Kirkland , Chevron vice chairman, said the company is on track to grow production to 3.1 million barrels of oil-equivalent per day by 2017, up 20% from 2013, with more growth expected through the end of the decade.
To reach this goal, the company has more than 70 projects, each with a Chevron share of more than $250 million , scheduled to start-up by the end of this decade, he said.
According to him, in Australia , the Gorgon project continues to make steady progress toward first liquefied natural gas (LNG), and is 80 percent complete with start-up expected in mid-2015.
Kirkland outlined the company's profitable growth plans, which focus on building legacy assets associated with crude oil and natural gas. These plans include investing $39.8 billion in 2014, which represents a $2 billion reduction from 2013 spending.
In 2013, Chevron maintained an industry leading earnings per barrel average, which was nearly five dollars per barrel higher than the company's peer group over the past three years. Chevron has also had the highest ROCE in the Upstream sector since 2011, with an industry leading 17.2 percent in 2013.
Kirkland aslo discussed Chevron's Downstream and Chemicals business, where the company's refining and marketing earnings per barrel ranked 2nd among peers. This business also posted 10 percent ROCE in spite of a challenging margin environment for the industry.
Kirkland concluded by affirming the Downstream and Chemicals business focus on select areas of growth, including key Chevron Phillips Chemical projects that take advantage of existing infrastructure and attractive feedstocks.
This year, the joint-venture company plans to start-up the world's largest on-purpose 1-hexene plant and broke ground on a world-scale ethylene cracker and derivatives unit on the U.S. Gulf Coast .
Also, Chevron's Pascagoula base oil plant is slated to reach full production by mid-year, making Chevron the largest producer of premium base oil in the world.
Stockholders voted on 10 items and supported the board's recommendation on each.