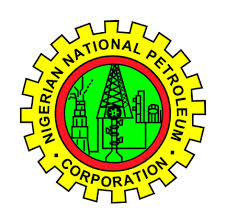 01 June 2014, Lagos – Nigerian National Petroleum Corporation, NNPC, is organizing a quiz competition to improve science knowledge of secondary school students.
The competition, ongoing in the six geopolitical zones of the country, is at the zonal final level. It holds under the theme: "Nurturing our youth towards technological advancement".
Addressing participants from the North-Central zone where students from schools in Benue, the Federal Capital Territory, Kogi, Kwara, Nassarawa, Niger and Plateau States competed, the Group General Manager, Group Public Affairs Division of the NNPC, Mr. Ohi Alegbe, said the competition is key to the nation's advancement.
"I congratulate the various schools and students that have emerged champions and are now representing their various states here at the zonal contest" Alegbe said.
"This 2014 edition is the 13th in the history of this competition borne out of the desire and commitment of the NNPC to ensure positive development in the core science subjects of Mathematics, Biology, Physics, Chemistry as well as English Language".
He explained that education is the foundation on which nations are built, most importantly, "science education remains the cornerstone of industrial advancement.
"In view of this, there is the need for the NNPC to make "science and technology education a fulcrum which an appreciable percentage of its community relations is anchored".
The Group General Manager observed that the NNPC gives the quiz competition attention because it aims to assist the nation's future leaders to prepare towards contributing their quota to national development.
His words, "Over the years, NNPC has given this national quiz competition the attention it deserves. The competition aims to support the federal government campaigns towards uplifting the standard of education in the country.
"It aims to stimulate the interests of the students in the study of sciences, create an atmosphere of challenge within schools in order to improve teaching and learning processes, share ideas and build a solid foundation for science development in Nigeria as well as promote unity among the various youths in the country".
He noted that various winners have emerged since the inaugural competition in 2001 and urged the contestants to give their best and do honor to themselves, their parents and their schools.
– Vanguard
In this article