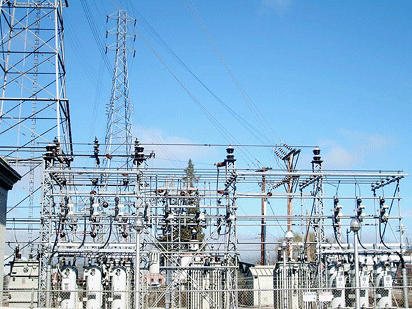 13 June 2014, Abuja – Over 90 per cent of the Independent Power Project licences are currently non-operational as a result of gas supply challenges.
It was gathered that even though they had the licences, the IPP operators could not make headway because adequate gas supply remained critical to their business.
Our correspondent learnt from sources that the high level of dormancy of the licences was because the Nigerian Electricity Regulatory Commission did not compel the operators to have clear gas supply arrangements before awarding the licences.
The NERC, in the first quarter of 2012, had issued regulations enabling communities and local governments to generate and distribute electricity within their areas.
One of the two regulations entitled: 'NERC Regulation on Embedded Generation 2012', permits investors, communities, states and local governments to generate and distribute electricity for their exclusive consumption, using facilities of existing electricity distribution companies or independent electricity distribution network operators.
The other regulation entitled: 'NERC Regulation for Independent Electricity Distribution', permits communities, local and state governments to invest in electricity distribution networks in areas without access to the grid or distribution network, or areas poorly serviced.
Thus, state governments that made investments in infrastructure for power generation and distribution were also empowered to distribute electricity.
According to the regulations, states and local governments with enough financial capabilities can take advantage to provide adequate power for their constituents.
Findings by our correspondent, however, revealed that clear gas supply arrangements had been made mandatory for new operators seeking licences to generate or distribute power.
To this end, the General Manager, Legal Department, NERC, Mrs. Olufunke Dinneh, said, "Yes, over 90 per cent of IPP licences are currently not operational because of gas. But now, gas is now a mandatory requirement for licensing.
"Initially, we didn't do so. That is why we have many licences not being able to generate power for gas reasons. For now, NERC has so many applications pending because gas is now a mandatory condition."
Earlier this week, the Federal Government said it would develop coal fields across the country to facilitate electricity generation and industrialisation.
The pronouncement, it was gathered, became necessary following the setback that the gas challenges had caused the power reform agenda.
The Minister of Mines and Steel Development, Mr. Musa Sada, had said, "Everybody, including President Goodluck Jonathan, wants us to start producing power from coal."
Sada said the Federal Government had introduced the National Integrated Infrastructure Master Plan to develop coal fields as part of the efforts to generate power and fast-track industrialisation.
According to him, the Federal Government has identified 16 coal blocks across the country, especially in Enugu, Gombe, Nasarawa, Benue, Delta and Kogi states.
He said the Nigerian Geological Survey Agency and the National Steel Raw Material Exploration Agency were still undertaking exploration work on coal deposits in the country.
"Currently, the NSRMEA is working on the exploration of coal in Obi in Nasarawa State. We have one of the best quality coals there; the agency has conducted a lot of study around there," the minister said.
Sada said there were two mines currently producing coal in the country, adding that one was located in Gombe, while the other was in Okopo in Kogi State.
The minister explained that the Gombe and Kogi mines usually supplied coal to cement and steel factories to fire their kiln and produce clinker, instead of using gas or electricity.
– The Punch