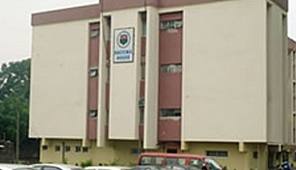 15 June 2014, Lagos – Mr. George Okolo is a former Chairman, Nigerian Association of Chambers of Commerce, Industry, Mines and Agriculture (NACCIMA), Export Action Group. He has spent close to 40 years in the manufacturing sector in Nigeria.
worked in Nigerian Bottling Company as the Director of Technical, Chief Chemist (Director of quality) and General Manager before his retirement. He speaks on the implications of the increase in electricity tariff, especially for the manufacturing sector and other problems associated with industrialisation.
What are the implications of the increase in electricity tariff, especially for the manufacturing sector?
I do not support any increase in electricity tariff and government should not even contemplate such a thing because it will not work. It is capable of triggering social unrest in the country, especially at this time of security challenge. So, government is saying that Nigerians should pay more for electricity, when there is no constant supply.
It means this government is trying to reap from where they did not sow.
The reality is that government has performed poorly in the past in this sector. The power crisis in Nigeria is a social disaster. The inability of government to provide an important infrastructure like power is capable of causing social unrest that can bring down government elsewhere.
The fact that Nigerians are not reacting to this inefficiency in governance by not providing basic infrastructure is a case of outright foolishness on our part as a people. Government has failed in the power sector.
People expected that the privatisation of the Power Holding Company of Nigeria (PHCN) would turn the sector around for rapid growth. Why is the sector still inactive after privatisation?
The problem of epileptic power supply did not start now. What government could not achieve in the sector over the years, is what they want the recent privatisation to achieve instantly. It does not work like that. They must give us constant supply of electricity first, before even considering any increase in tariff.
Otherwise, it means government is going in the wrong direction to provoke the people. For instance, look at the issue of pre-paid meters, they have not been able to provide us with meters, yet they are talking about increase in tariff. Who is fooling who? The problem associated with the power sector in this country is more than the lack of it, but the inability and inconsistency on the part of government to do the right thing.
Why is Nigeria not an industrialised economy after 54 years of independence?
The British during the colonial era took our raw materials to their country and sent them back as finished goods for us to buy as a higher cost. The same trend is still going on today and we are worse off. The problem is that we are very far from being an industrialised country.
Let us say Nigeria is less than seven per cent industrialised. This means we have before and after independent been a consuming economy. Our economy is consumption-driven and non-productive, as virtually everything is produced outside the country, including food items that we eat. It is right to say that awareness is high and we are moving away from consumption to industralisation, but not much progress has been made.
The constraints include the unstable nature of government, because it requires leadership to drive the economy and the people in the direction of industrialistion. Though industry and economy are not actually politics, politics is powerful and we can actualise industralisation through good governance.
Many papers have been written on how the military destroyed socio-economic structure of the country, because the rule is undemocratic. The components of military rule are not trained for civil governance, which relies on mass or social mobilisation and not dictatorial form of mobilisation. This is because the people need to be mobilised towards that course and not cohered.
Unfortunately, the people have been confused about true nature of governance due to the mixture of Military and Civilian governance in Nigeria. We have become confused about the qualities of true leaders who can take us to the promise land.
For example, when a Civilian President is not acting in a Military way, he is judged to be weak. Due to this confused nature, we have not been able to choose the right leaders. For instance, the current situation shows that security has become the number one challenge, as energy and money are directed towards security.
Security has become a major issue with sad diversionary role, meaning not much focus is given to industrial development. As a result of this, enabling climate for industralisation continues to elude us through unfocused governance. As a result of that, power development, as indispensable as it is, was never a priority, or in the agenda of especially past governments.
This has reflected on the widely talked about lack of planning for increase in power generation and distribution over the last 50 years.
This is the reason the effort made by the current administration appears slow in achieving any measurable success.
Sadly, Nigerians and the rest can not afford to wait, because we are in a global village, where we can maximise the benefits of evolving technologies, research and development, in production of new products and services, in all aspects of life. A case in point is the transformation that is on-going in a desert country like Dubai.
This is a country not as blessed in man-power but mainly oil like Nigeria, but it is a clear case of good leadership and focus towards modernisation and total transformation, which has taken them to where they are now.
The issue of governance is a system's problem lacking in production culture and orientation, which has affected our attitude in everything we do. Our education and training have also been affected due to this lack of productive governance, in design and execution of training.
As a result, when people are out of school, they are not interested in jobs in the productive sector like industries and manufacturing. Over 85 percent of house-hold items in Nigeria are imported.
It was recently that we had Petro-chemicals and Liquefied Natural Gas (LNG), Till now, we have not been able to optimise industries that are around oil as a source, which is why Petroleum Industry Bill (BIP) that has been in the Senate since 2008, came about. The foreigners will tell you that the jobs are there in the oil sector but Nigerians do not have the training to do them.
The privatisation of the PHCN was done to reposition the power sector for greater growth but there is still problem of erratic power supply. What do you advise government to do in order to find lasting solution to this perennial power crisis in the country?
The case of power requires proper planning and commitment to adequate utilisation of funds to ensure that the size of the country is positively touched, rather than the size becoming a failure.
Some experts are of the opinion that Nigeria is a vast country, thereby making rapid economic transformation difficult. Do you agree?
I do not agree with that because the population and size of other advanced countries is a blessing and advantage. For example, China has a large population, yet their economy is doing very well.
In Nigeria, there is clear case of corruption, limits in the spread of dividends of democracy, as majority of our villages and cities are not being touched at all by development, giving the false impression that lack of money is why those places are not developed.
*Udeme Clement-Vanguard
In this article