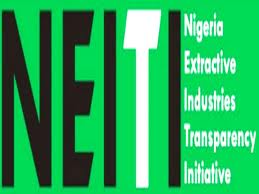 16 June 2014, Abuja – The Nigeria Extractive Transparency Initiative, NEITI, has signed a Memorandum of Understanding, MoU, with the Civil Society Organisations, CSOs, aimed at ensuring speedy remediation of its audit reports' recommendations before the National Assembly.
This step is one of the numerous strategies being deployed by the agency to enthrone transparency and accountability in the extractive sector of the economy, particularly, in the oil and gas, which is before now entangled in corrupt and other sharp practices.
In his address shortly after the signing ceremony held in Abuja, the Chairman of NEITI, Mr. Ledum Mitee charged the civil society to independently take on those key issues of remediation and recoverable debts identified by the NIETI audit reports.
Mr. Mitee who was represented by a member of the National Stakeholders Working Group, NSWG, Hon. Bassey Ekefre, added that, "these debts were as a result of under assessment, under-payment and variance between what companies paid and what government received in form of royalties, taxes, signature bonuses, levies and sales of equity crude.
"The civil society according to him "can no longer sit down to watch and allow these recoverable funds remain in the hands of the companies at a time the Federal Government is searching for funds to finance the deficits in the annual budgets."
The chairman who explained that, "the MoU was developed to further broaden scope of civil society's participation and strengthen its engagement in the NEITI process,", added, "let me state unequivocally that NEITI's commitment to work with the civil society is irrevocable."
"I wish to assure you that under the NSWG which I chair, the relationship will continue to be strengthened in a manner that will not jeopardise the independent of the civil society," he said.
– Vanguard