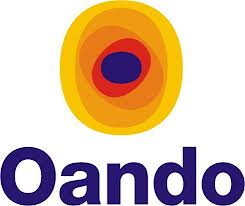 17 June 2014, Lagos – Oando Energy Resources, OER's woes continued as the company announced a loss of $39.9 million about N6.384 billion, in its first quarter 2014 financial performance.
OER, which holds interests in 11 oil licenses is the exploration and production, E&P subsidiary of Oando Plc. Following the Reverse Takeover of Exile Resources, Oando Plc holds 92.6 per cent in OER that is listed on the Toronto Stock Exchange.
OER's N6.384 billion ($39.9 million) loss is 4.7% of OER's $850 million market capitalization.
3.58 per cent of its parent company's N178.27 billion current market capitalisation.
According to the result released on the Toronto Stock Exchange to international investors, the company  recorded $354.3 million, about N56.688 billion in borrowings as at March 31, 2014.
The borrowing is 41.68 per cent of OER's current market capitalisation, which is about US$850 million (N136 billion) and 31.8 per cent of its parent company, Oando Plc's market capitalisation.
The borrowing, the company said, comprises convertible loans and acquisition loans to the tune of $233.3 million, about N37.328 billion and operational loans of $121.0 million, about N19.36 billion.
The company recorded $10.3 million in cash flow from operating activities in the first quarter of 2014, compared to cash outflow of $18.0 million from the same period last year, while cash and cash equivalents stood at $300.6 million.
Commenting on the result, Mr. Pade Durotoye, Chief Executive Officer, OER, said, "Our first quarter was highlighted by positive operational results that saw us increase our year on year oil production by 22 per cent.
"This increase in quarterly production from the Ebendo Field was as a result of a higher production uptime experienced due to reduced shut-in's on the Agip trunkline evacuation route."
The company explained that it is in the final stages of acquiring ConocoPhillips' Nigerian upstream oil and gas business, adding that the acquisition is expected to position it as one of the leading E&P players in Nigeria, as measured by total reserves and production.
According to the company, it believes that the Conoco Philips acquisition represents a game changing opportunity for OER and its shareholders.
The company maintained that the acquisition will add, "A 20 per cent working interest in the Nigeria Agip Oil Company Joint Venture (NAOC JV), which includes 41 discovered oil and gas fields with remaining oil and gas recovery, approximately 40 identified prospects and leads, 12 production stations.
"Approximately 1,490 kilometers of crude oil, natural gas liquids and natural gas pipelines, three gas processing plants, the Brass River Oil Terminal, the Kwale-Okpai 480 megawatts combined cycle gas-fired power plant, and associated infrastructure.
"Approximately 36,000 barrels of oil equivalent per day ("boe/d") based on average production between January and December 2013."
– Vanguard
In this article