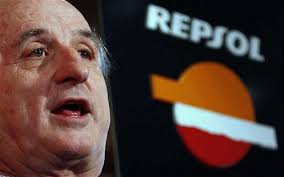 Oscarline Onwuemenyi 18 June 2014, Sweetcrude, Moscow, Russia – Securing a social licence to operate is a long-term and strategic game that goes beyond simply negotiating with local stakeholders on a project-by project basis, panellists said at a conference in Moscow on Wednesday.
Energy is connected to elements of a more sustainable world including the fight against climate change, access to water and food, public health and human rights, Repsol chairman Antonio Brufau told an audience at the 21st World Petroleum Congress.
"The oil & gas industry may be part of the problem, but we are fully committed to also being part of the solutions," the executive of the Spanish major said.
"It cannot be forgotten that without energy it is impossible to attain higher standards of prosperity and to fight poverty. Without energy, human rights is a concept void of content."
The onus is on the industry to deliver energy supplies as a growing global middle class helps drives demand, even if that means contributing to the development of alternatives such as wind and solar if warranted, Brufau added.
"Oil and gas are, and will continue to be, the backbone of global growth," he said. "The oil & gas industry has to be seen as and relied on as a global and local advocate for sustainability."
Still the industry has more work to do, particularly when it comes to liaising with the public on such issues such as hydraulic fracturing that has been met with "widespread hostility" particularly in Europe.
Brufau conceded: "We have not been as proactive as we should have been and we have not been able to communicate effectively to society the reality of our business."
Colombia state company Ecopetrol is one enterprise that pays special attention to its licence to operate, setting a goal of upping existing production to 1 million "clean" barrels of oil per day nationwide by 2015, chief executive Javier Gutierrez told the panel.
That refers to hydrocarbons produced with no accidents, environmental incidents and "in harmony" with all stakeholders and labour groups.
"It is really important how did you relate in the daily operations with the communities, how your people are perceived," Gutierrez said, including the behaviour of contractors working on the operator's behalf.
Skills development and local employment is crucial, from job training to literacy, citizenship and democracy, according to the company. Mutual respect between stakeholders is crucial as is attention to human rights.
Ecopetrol also aims to also help preserve its country's biodiversity, with 33 projects to preserve wetlands and rainforests since 2009 and 10 to protect endangered species.
It also wants to play its part in tackling climate change by reducing carbon dioxide emissions by 500,000 tonnes and additionally has recycled 27% of its water supply used in oil development, 15 million cubic metres.