21 June 2014, Lagos – The Nigeria LNG Limited on Friday flagged-off the implementation phase of the N2 billio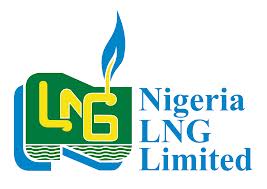 n NLNG University Support Programme by signing a memorandum of agreement with six universities in the country.
In March, NLNG, an indigenous liquefied natural gas company, announced plans to develop the capacity of education in engineering in Nigeria by rendering financial support to universities.
The firm's Managing Director/Chief Executive Officer, Mr. Babs Omotowa, said N340m would be spent on each of the six universities.
He stated this in Abuja during the MOA signing ceremony.
According to him, the fund would be used for the construction of modern engineering laboratories with cutting edge equipment in the universities of Ibadan, Ilorin, Port Harcourt, Maiduguri, Ahmadu Bello, and Nsukka.
Omotowa said, "The signing of MOA with six universities marks the first milestone in NLNG's university support programme. The MOA spells out modalities for the execution of the programme, ranging from financing to contracts and procurement as well as safety, quality assurance, quality control and sustainability of the laboratories.
"Our implementation strategy is structured to meet the universities' technical needs and specification. Comparative advantages and peculiarities of each university were considered in this strategy and we believe this is the best and most efficient model of project delivery.
"We also believe that one result is certain from these processes, the laboratories will be world-class that will spur the development of engineering education and help bring the universities at par with their peers world-wide."
The MD said the six universities were selected based on rankings by the National Universities Commission and other international bodies, as well as long standing contributions to the development of local capacity in Nigeria.
-The Punch
In this article