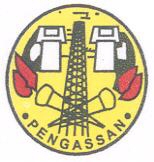 25 June 2014, Abuja – The Nigeria National Petroleum Corporation (NNPC) has urged the Petroleum and Natural Gas Senior Staff Association of Nigeria (PENGASSAN) to sustain the industrial harmony between the corporation and the association.
This is contained in a statement issued by Mr Ohi Alegbe, NNPC Group General Manager, Group Public Affairs Division, in Abuja on Tuesday.
It explained that NNPC's Group Managing Director, Mr Andrew Yakubu, made this call at the opening ceremony of the 4th Triennial National Delegates' Conference of the association.
The statement lauded PENGASSAN for the cooperation and support extended to the NNPC management team since its assumption of duties.
The statement said the synergy between the NNPC and PENGASSAN had led to the growth of the entire petroleum industry.
It stated that over the years, PENGASSAN had contributed immensely to the stability and growth of robust industrial relations in the country.
According to the statement, the association has demonstrated a very high sense of cooperation and maturity in the conduct of its affairs.
In his keynote address, the Minister of Labour and Productivity, Chief Emeka Wogu, described the role of PENGASSAN as pivotal to the national economy.
Wogu, the statement added, urged members of the association to continue to maintain the industrial peace in the petroleum sector.
The outgoing President of PENGASSAN, Mr Babatunde Ogun, said that the oil workers' unions were fully committed to the growth of democracy and good governance in Nigeria.
Ogun called on the National Assembly to expedite action on the passage of the Petroleum Industrial Bill (PIB), which was geared toward enthroning transparency in the sector.
– NAN
In this article