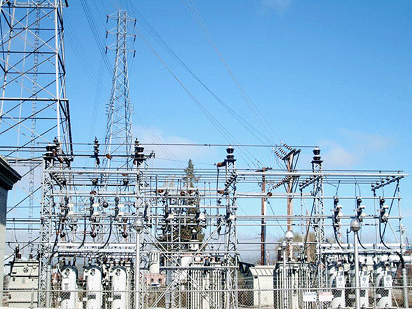 25 June 2014, Abuja – Many power transmission stations in the country, particularly those inaugurated recently, are dormant as a result of the drastic drop in the quantum of electricity generation.
Defending the country's transmission system and the billions of naira spent on this, some senior officials of the Transmission Company of Nigeria told our correspondent on Tuesday that most of the stations were not fully operational.
In February, the TCN had stated that it received $655m (about N102bn) from the Federal Government to revive the transmission system and boost power supply nationwide.
Recently, the company and the Federal Ministry of Power had announced the inauguration of four new transmission substations in different parts of the country to improve electricity evacuation, but Nigerians are not enjoying improved power supply.
When contacted on why there was still no improvement in the power supply despite the billions spent on transmission system, an official, who spoke on the condition of anonymity, said most of the transmission stations were dormant due to poor power generation.
The official said, "This is a genuine question. But the reason it appears we are not wheeling power is because there is not enough power being generated. The generation is down by over 1,000 megawatts and everybody is suffering really much because of that.
"We are in June and up until now, generation has not picked up. But once it comes up, things will improve because transmission will only wheel power and cannot generate. Many of our transmission systems, as you are aware, are ready but they are seemingly dormant due to poor power generation."
In his reaction, the Managing Director/Chief Executive Officer, TCN, Mr. Mack Kast, told our correspondent that vandalism of gas pipelines was indirectly affecting the transmission arm of the power sector.
"The issue has to do with generation. For instance, the gas issues are there and vandalism of some of the pipelines conveying gas to power plants is another concern affecting power generation. That we inaugurated substations cannot guarantee constant power supply if there is poor generation," he said.
One of the power transmission substations was inaugurated by the Federal Government on Saturday in Adiabo, Cross River State, while the other three had been inaugurated earlier in Kano.
The Minister of State for Power, Mr. Mohammed Wakil, stated that the transmission substations were designed to expand the capacity of the power sector and improve electricity supply nationwide.
– The Punch
In this article