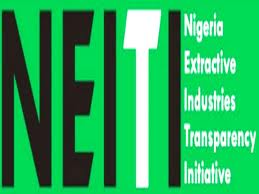 26 June 2014, Abuja – About N931.419 billion payments for fuel subsidy by PPPRA and NNPC for 2007 to 2010 not reconciled.
Ghana and the government of the oil-rich island of Sao Tome & Principe are yet to fully repay a $45 million (about N7.2 billion) loan advanced to them from the Stabilization Fund by the Obasanjo administration in 2007, a report by the Nigeria Extractive Industries Transparency Initiative, NEITI has said.
In the report, which detailed how the Nigerian government mismanaged its special funds, NEITI also said that six oil producing states given another N34 billion loan from the Special Fund are yet to pay back more than N28 billion as at December 2011.
The agency stated these during the public presentation of two independent reports – the Fiscal Allocation and Statutory Disbursement Report, and the Solid Minerals Audit Report.
The Chairman, NEITI Board, Ledum Mitee, who made these disclosures while presenting highlights of the Fiscal Allocation and Statutory Disbursement Audit Report, said Ghana and Sao Tome & Principe still owed Nigeria more than N827 million as at December 2011.
Mr. Mitee, who did not state the conditions and purpose for which the two countries were given the loan by Nigeria, said the loans highlighted the level of abuses by the government of some special funds established to serve some special purposes. He did not also name the benefiting oil producing states.
The Stabilisation Fund was a special fund established by the Federal Government for transfers from excess oil revenues to be saved for the future to insulate the domestic economy from the shocks from unpredictable price movements at the international oil market.
However, NEITI said the Fund, like most other special funds, such as the Excess Crude Account, ECA, was deployed as a pool of sludge funds to satisfy objectives other than what they were intended.
Mr. Mitee said contrary to the objectives of the Fund, government used it as a pool to grant loans to take care of various expenditures, such as car loans to ministries, departments and agencies, MDAs, for which N13 billion was advanced.
Other disbursements from the fund included about N87.72 billion to the Independent National Electoral Commission, INEC for registration of voters.
– Premium Times