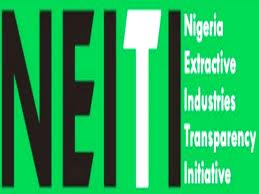 26 June 2014, Abuja –  An audit report commissioned by the Nigeria Extractive Industries Transparency Initiative (NEITI) has revealed several abuses and misapplication of funds derived from the extractive sector in the country by Federal Government agencies and state governments.
The audit, which examined fiscal allocations and disbursements from the Federation accounts from 2007 to 2011 to nine states governments comprising Akwa Ibom, Bayelsa, Delta, Gombe, Imo, Kano, Nasarawa, Ondo and Rivers, revealed that the states and their local governments got a combined sum of N22.35 trillion.
This amount includes payments for 13 per cent derivation for oil producing states.
Also covered by the audits were agencies directly responsible for the warehousing of extractive industries funds such as the Office of the Accountant General of the Federation (OAGF), Revenue Mobilisation, Allocation and Fiscal Commission (RMAFC), Budget Office, Federal Ministry of Finance, Central Bank of Nigeria (CBN), the Nigeria National Petroleum Corporation (NNPC), Department of Petroleum Resources and the Federal Inland Revenue Service (FIRS).
During the period reviewed by the audit, the extractive sector contributed N30.09 trillion to the federation account with another N2.3 trillion coming from the Value Added Tax (VAT).
NEITI board chairman, Ledum Mitee, who presented the key findings of the report to the public in Abuja on Wednesday, said the conduct of the audit was urgent and imperative given the mutual suspicion and distrust that have existed among federal, states and local governments over who got what and how.
According to him, from the report "total transfers to Excess Crude account between 2007 and 2011 stood at N8.53 trillion with the highest transfer of N3.15 trillion recorded in the year 2011. The report indicated that transfers to ECA dropped below N1 trillion in 2009, recording only N339.54 billion in the whole year.
"The report further disclosed that the sum of N31.15 billion was reported by FAAC as under-remittances of funds by NNPC in December, 2011. However, we now have confirmations that NNPC made remittances in February 2012.
The report further revealed that the NDDC received N593.96 billion within the period and spent N459.24 billion on recurrent and capital related projects.
However, the report noted that "out of the N680.53 billion due to the commission from the federation government within the period, only N216.9 billion was paid leaving a deficit of N463.62 billion. From the report, 22 projects were duplicated in the project schedule with a total contract sum of N1.18 billion, mobilisation payments of N370.7 million and mobilisation of N93.09 m recovered".
– Daily Independent