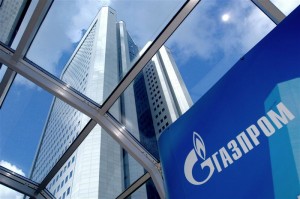 27 June 2014 – Gazprom is reportedly looking at listing its shares in Hong Kong, a week after it joined Singapore stock exchange as the Russian gas giant increasingly turns eastward to achieve growth.
Speaking to a Moscow briefing, chief financial officer Andrei Kurglov was quoted by Reuters as saying: "We are in talks to add a listing on the Hong Kong stock exchange, [but] the next step is upgrading the level of our listing in Singapore."
Last week the Moscow-headquartered state company saw its American Depositary Receipts, which are already listed in London, admitted for trading on the Singapore exchange.
Kurglov also said Gazprom was preparing to receive payments in Chinese yuan in the wake of Russia's giant supply deal to sell 38 billion cubic metres a year to Beijing starting from 2018.
"We are ready for payments in yuan, it is quite normal," Kruglov said.
An initial public offering could lead to scrutiny from Hong Kong's financial regulators as seen by Russian aluminium producer United Company Rusal when it entered the market in a 2010 IPO.
*Bill Lehane-Upstreamonline
In this article