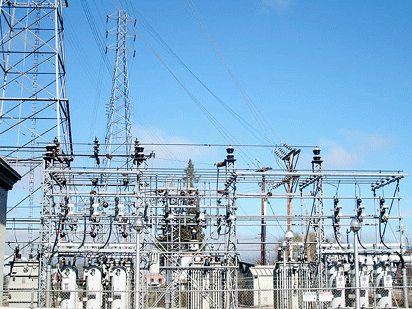 29 June 2014, Accra – The Tema regional office of the Electricity Company of Ghana (ECG) has invested a whopping US$58 million to improve upon the irregular flow of power to its numerous customers scattered across the length and breadth of the region.
US$26 million out the US$58 million was used for the construction and upgrading of primary stations, US$20 million was also used to change the lines at the various sub-station, US$2 million used to change the primary distribution lines, and US$10 million to improve upon low voltage areas.
This was disclosed by Ing. Mark Asomani-Wiafe, Tema Regional Engineer of the ECG, when he conducted a section of the Tema media round the company's newly commissioned primary sub-stations and upgraded ones within the Tema Metropolitan area.
Addressing the media, Mr. Asomani-Wiafe noted that the main purpose of the investment was to ensure that customers of the company enjoyed improved and more reliable services, but because of what has now become the "dum so, dum so" saga, residents of Tema don't seem to experience the new ECG.
According to him, the company was formerly using underground cables to transmit power from its primary sub-stations to the homes of its customers, but they discovered that it was not reliable, due to factors which include high cost of repairs when there are faults among others.
He explained that now the company had switched to the use of overhead cables, because they are more reliable, less expensive, and easy to detect the faults as they develop and to fix them. The overhead cables have their advantages and disadvantages. One of the main advantages is that when there is a fault, "anyone of our technical men can just stand there and see it."
"But it is not the same with the underground cables, because if there is a fault, you will have to employ the services of a cable test van. Once the van is ready, you have to do a test on the cable at a higher voltage, which weakens the cable in its own way, before it will show you the actual place where the fault is," he explained.
Mr. Asomani-Wiafe continued that after they have discovered the fault, they have to dig the ground or excavate it before they could get the cable and fix it. He explained further that with the overhead cables, you will see the fault and go up there to mend it, meaning that the duration to repair faults is faster than that of the underground ones.
"The negative is that, because it is overhead, it is prone to all sort of weather conditions; the wind, rain, birds, someone can even throw something on it and bridge the wire, and it will go off," he noted, adding "with the underground cables, we don't have such problems."
– The Chronicle
In this article