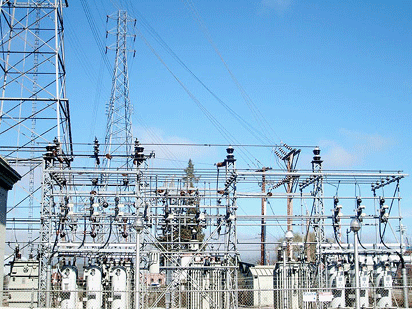 01 July 2014, Enugu – The former Governor of Central Bank of Nigeria (CBN), Mr. Charles Soludo, has said that the reinforcement of the Enugu Electricity Distribution Company (EEDC), is critical to the economic growth of the South-East geopolitical zone.
Soludo who spoke at a stakeholders' dinner organised by the management of the Enugu DISCO in Enugu, said, "The company is a critical economic game changer for the entire South East and a key infrastructural component for re-building the region."
In occupying such a position, he said the Enugu DISCO has the onerous responsibility in the domain of corporate governance, adding that the company inherited an operation in an environment where the cost of doing business is astronomically high and the rate of return is very low, when compared to other parts of the world.
He noted that what the South East needs is something that breaks out of the vicious cycle in which it is locked into. This, he added, is within the context for the business of Enugu Disco.
Under this environment, Soludo said, EEDC has a challenge of maximizing shareholders' value in the short and medium term and the contest of building the pillars for sustaining business continuity in the long term.
He noted that the two, although seemingly daunting are mutually reinforcing, and are tied to the growth and transformation of the region.
He emphasized that if the DISCO is successful, the economy of the states in the region would boom as prosperity trickles down to the people of region.
He recalled that the Southeast was one of the leading economies prior to the discovery of oil, with its abundant export of palm. But when oil became the dominant resource for the country, very little attention was given to the local economy, which led to infrastructural decay.
Soludo recognised that EEDC inherited an enormous burden in addition to what he termed as a classic business problem because as a DISCO, it distributes a product where its generation and transmission is outside its control.
Also speaking, Chairman of EEDC, Sir Emeka Offor, charged the management team to understand that the organisation is engaged in serious business.
He admonished the team to always do the right things and avoid laxity in the discharge of their responsibilities.
He implored the management and staff to join hands to ensure that EEDC serves the customers in its business districts satisfactorily.
– Vanguard
In this article