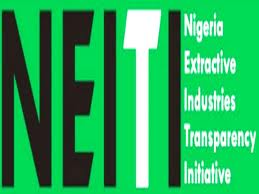 01 July 2014, Abuja – Executive Secretary of the Nigerian Extractive Industries Transparency Initiative, NEITI, Mrs. Zainab Ahmed, said the transparency watchdog is set to implement its audit automation in 2015, to achieve reliable and efficient results.
She stated this at the just concluded NEITI Needs Assessment workshop held in Lagos.
she said, "For us, the motivation is to fully meet the requirement of our mandate, which has to do with conducting audit of mining sector which is timely. The essence of this automation is to make the process more useful, reliable and effective.
"When we automate the audit process, we will reduce cost because audit process takes a long time. About 60 per cent to 70 per cent is data collection. We will reduce the burden on the auditors that is because they will now be provided with more current data instead of data that are four to five years old."
Explaining the security challenge usually associated with such automation, she said, "To us in NEITI, the major problem is security too. We need to make sure that the system that is designed and deployed has enough security not because of the entities, but because of NEITI itself.
"These days, automation has advantages but the major disadvantage is that of security. People that do not have access to the data hack into the data. The purpose is to make it more convenient and more reliable. That is the area we have to address collectively. That is why we are here today, to listen to complaints and look for ways to best protect the data," she said.
The Executive Secretary also said that though she is not satisfied with the implementation of NEITI's findings, progress has been made since the present administration re-inaugurated NEITI last year.
"NEITI has been coordinating and working closely with the Department of Petroleum Resources (DPR), and the Federal Inland Revenue Service (FIRS) in addressing some of these issues.
"All the agencies that are involved have made specific commitment to what they are supposed to carry out by monitoring the progress of such actions. The Civil Societies that are associated with NEITI have also formed a steering committee and executed a Memorandum of Understanding (MoU) that will help them push for the realisation of these issues. They are also pushing with the entities that are supposed to carry out these actions to fasten the mode of the processes," she said.
– Vanguard
In this article