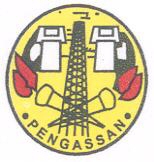 01 July 2014, Lagos – PETROLEUM and Natural Gas Senior Staff Association of Nigeria, PENGASSAN, has put the government and employers in the sector on notice that it will not hesitate to shut down the Petroleum Industry, should the emerging employment policy in the sector be found to be exploitative with the tendency to degrade jobs.
At the just-concluded 4th Triennial National Delegates' Conference of the association in Abuja, outgoing President, Mr. Babatunde Ogun, raised an alarm on the negative consequences of the growing practice of casualisation and contract staffing for otherwise permanent and pensionable jobs, aimed at denying workers of their rights. According to him, "Casualisation and contract employment for jobs that should be permanent and pensionable continue to plague the oil and gas sector in Nigeria. Several reasons are being advanced as justifications for outsourcing core jobs and preferences for short term employment.
But the underlying reason is that businesses want to cut cost by all means possible so that their human capital could be treated as mere robots. Our position is that any employment model or policy that is found to be deceptively exploitative with the tendency to degrade jobs will be resisted.
"Our advocacy is for fair and sufficient benefits and good welfare package for all categories of our members through unrestricted legitimate rights to union activities, collective bargaining and other lawful engagements in resolving issues with social partners. We have taken up the issues of casualisation and contract staffing with the Ministry of Labour and Productivity, and all stakeholders in our sector. In collaboration with our sister union, the Nigeria Union of Petroleum and Natural Gas Workers, NUPENG, and other stakeholders, we have been able to agree on guidelines for contract employment in the oil gas industry in Nigeria. It is our hope that these guidelines will be respected by all the parties.
"On gas, he said "Just before the general elections of 2011, the present government in Nigeria unveiled the Gas Revolution Master Plan, a move aimed at optimising Nigeria's gas resource potential and to bring gas revenue earnings at level with that of crude oil. As social partners in the sector, we were thrilled by the massive impact this will have on the Nigerian economy if given proper implementation.  As a labour union, we looked forward to the huge job opportunities that this would provide. And confident too, that the gas project would bring to an end gas flaring in Nigeria.
"But four years on, investment in this sector has dipped to an all-time low as the Nigerian LNG Limited (NLNG) cannot get its Train Seven on stream, nor has the much talked about Brass Liquefied Natural Gas (Brass LNG) been brought to production. Failure of the industry to meet its obligations has resulted in massive withdrawal of investments by foreign partners.
"Speaking on Power, Ogun noted that "PENGASSAN appreciates the efforts of the current regime in improving power supply and stability in the country. The power sector reforms which has seen government sell off her shares in Power Holding Company of Nigeria, PHCN, to private distribution companies, has not yielded the desired promises. Suffice it to say that there has been no significant improvement in power generation and distribution.
"All the distribution and generating companies have not shown enough readiness to invest in improving electricity supply in the country. Instead, the dubious regime of billing customers for electricity not consumed continues. Besides, government must ensure that these electricity companies provide light as agreed or have their licenses revoked. This nation can never have any meaningful development without power. Nigerians are getting impatient with excuses; please give us efficient and regular power to drive the economy."
On industrial relations, he said, "Labour Relations have been relatively cordial and when there were frictions, we tried to settle issues through dialogue and constructive engagements. Thus, we have made both Government and employers appreciate the need to proactively integrate labour in the formulation of major policies that may affect her wellbeing and existence. "We have chosen to explore social dialogue in resolving our problems not because we are unaware of our might and power, but because we reckon that it is better to settle disputes on the table than to go to the trenches. Often times, this position has been misinterpreted to be a weakness, but to the peril of those who undermine us. In our striving to be one of the most respected Trade Unions in Nigeria, we have consciously imbibed respect for due process in our engagements.
– Vanguard
In this article