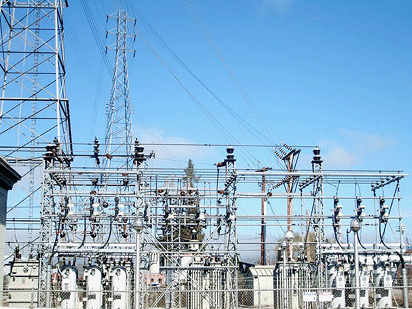 03 July 2014, Jos – The Jos Electricity Distribution Company, JEDC has purchased new transformers and metres for installation and effective distribution of electricity within its zone.
The purchase of the new equipment was aimed at addressing the problems of incessant power outages and estimated billings of customers.
Speaking with journalists in Jos yesterday, the company's Head of Public Affairs, Mr. Paul Ikwu said his organization was worried about customers' continued complaints about power outages due to obsolete facilities hence the resolve to upgrade them to give customers better services.
His words: "I wish to assure our esteemed customers that very soon, our new transformers and metres will arrive to enable us carry out major repairs at places where there are series of breakages.
"We are out to make profit and we will leave no stone unturned in ensuring that our clients get the best services though the drop in the power supply is a nationwide problem.
"Customers should not lose hope. They should keep faith with JEDC because we are out to give them the best service as expected. We are new, in fact, barely six months in operation and now having a slight problem at our Egbin Power Station, which I believe contributes to the power shortage being experienced.
"We have been meeting with various stakeholders on how to move the company forward towards giving our customers the best of service and these meetings will soon yield results."
Ikwu, however, explained that the JEDC ''does not generate electricity but only distributes what is available,''lamenting that the problems of gas shortages and activities of vandals were affecting both the generation and distribution of power across the country.
– Vanguard
In this article