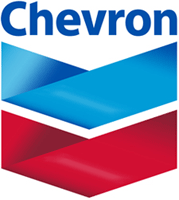 09 July 2014, Abuja – The Senate has called on the Federal Government to mobilise and ensure that Chevron Nigeria Limited paid adequate compensation to communities within the coastal areas to mitigate the impact of its oil rig explosion and fire.
The Senate in its resolutions on a motion sponsored by Senator Emmanuel Paulker, representing Bayelsa Central, on 'ocean surge in coastal areas and consequences for coastal dwellers' called on the federal government to put in place measures to bring lasting solution to the problem, including aggressive shoreline protection of coastal areas in the country.
The Senate also called on the government to initiate environmental impact assessment to determine the level of damage of the ocean surge on communities within the coastal line and also directed the National Emergency Management Agency, NEMA, to send relief materials to persons displaced by the ocean surge.
It further called on the Nigeria Inland Waterways Agency, NIWA, the Niger Delta Development Commission, NDDC, and other relevant government agencies to clear the waters  involved in the pollution without delay.
Senator Paulker in the motion, which was co-sponsored by over 30 senators, had noted that residents of coastal communities in Bayelsa and Delta states were recently displaced by rising ocean waves that submerged their communities and destroyed their livelihood.
He stated that only last week, the affected communities in the coastal areas, especially Koluama 1, Koluama 11, Foropa and many other communities in Southern Ijaw Local Government Area of Bayelsa State, cried out about the current ocean activities in the area which had killed many of their people, wiped out their communities and destroyed their markets and property worth billions of naira and permanently altered their lifestyles.
"These communities traced the origin of their woes to the unmitigated impact of the Chevron oil rig explosion and fire which occurred in Koluama in January 2012, which they claim was not appropriately tackled," he added.
–
– Vanguard
In this article