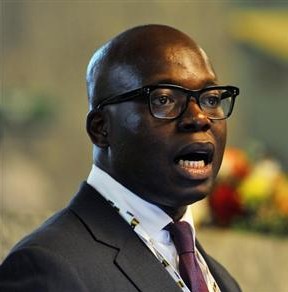 11 July 2014 – Nigeria's Oando has converted a $218.9 million loan to its Toronto-listed unit Oando Energy Resources to equity, to increase its stake in the subsidiary by 1.6% to 93.6%, it said on Thursday.
Oando said the debt is part of a $1.2 billion facility it approved for its subsidiary in February to help finance the acquisition of ConocoPhillips Nigerian assets, Reuters reported.
The oil firm secured Nigerian government approvals last month to complete the deal which it had agreed last year with ConocoPhillips but was delayed several times due to problems raising funds, oil industry and banking sources told the news wire.
The subsidiary said it converted the debt to equity at C$1.57 per unit and issued 150 million units to its parent firm.
It said the deal was approved by the Toronto Stock Exchange before the conversion. Parent company Oando, which is also listed in Johannesburg, has said it intends to close the ConocoPhillips deal this month.
It hopes the acquisition will help it make the transition from a marketer of refined petroleum products into an upstream business focused on oil and gas exploration and production.
*Reuters