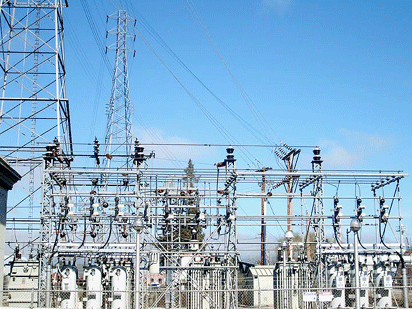 11 July 2014, Abuja – The Senate Committee on Privatisation has warned that if the huge amount of debt in the power sector is not addressed, it could collapse the power generation and transmission companies in the country.
Chairman of the Committee, Senator Gbenga Obadara made the observation during the committee oversight visit to the National Control Center (NCC) of the Nigeria Electric Power Grid in Osogbo, Osun State.
He said the present status of power generation is so low that it cannot take the country to anywhere, saying "do we think we can grow with the present situation?"
According to him, the senate is not happy with the present state of electricity in the country and would try its best to address it.
He charged stakeholders in the power generation and transmission sub-sector to be contentious and dedicated, saying the senate would do all that is necessary to address all the issues involved.
In his response, the Executive Director, Transmission Company of Nigeria (TCN), Engineer Sahid Mohammed said the company is capable of evacuating 7,000 Mega Watts of electricity.
He said that by 2017, the company would have been able to evacuate 10,000 Mega Watts of electricity.
Mohammed identified poor funding, gas pipeline vandalism and grid generation inadequacy among others as part of the challenging facing power supply.
– This Day
In this article