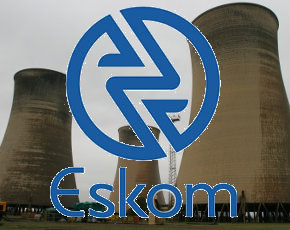 12 July 2014, Johannesburg – Electricity parastatal, Eskom, on Friday reported a net profit of R7.1 billion for the year ended 31 March 2014 – up from R5.2 billion in the previous year.
The utility reported a R2.1 billion gain on derivatives.
The surplus will be reinvested in the company in full, to support its capacity expansion programme and to service debt.
The utility's revenues and profits are higher in winter because of greater sales volumes, seasonal tariff adjustments and lower maintenance costs. Revenue for the year ended 31 March 2014 increased to R139.5 billion from R128.8 billion in the previous year, reflecting the impact of the 8% tariff increase and the flat demand for electricity (0.6% growth compared to the previous year). However, the increase in revenue was offset by escalating primary energy costs, especially on open-cycle gas turbines (OCGTs), and an increase in maintenance costs.
"This translated into revenue per kilowatt hour of 62.8c (2013: 58.5c), while costs per kWh in Eskom's electricity business were 59.7c (2013: 54.2c). Primary energy costs have increased significantly by 14.2% to 32.0c/Kw," it said.
On progress at its plants, the entity said its R300 billion funding plan was progressing well with 90.5% of funding secured.
"However, the plan from 1 April 2010 to 31 March 2017 was based on the assumption of a 16% third Multi-Year Price Determination (MYPD 3) tariff increase and will need to be extended to support the capital expansion programme to 31 March 2018," it added.
For some time, Eskom has said that the National Energy Regulator of SA (Nersa's) 2013 third Multi-Year Price Determination decision to allow Eskom an 8% annual tariff increase left Eskom with a R225 billion revenue shortfall over a five year period between 2013 and 2018.
In its application to Nersa in October 2012 for a tariff hike, Eskom asked the regulator to grant it a total 16% hike over the course of a five-year period.
The revenue shortfall created by the MYPD 3 determination requires a shift in the business.
"A number of options are being pursued together with government, including the regulatory clearing account (RCA) adjustment and other funding alternatives," said Finance Director, Tsholofelo Molefe.
– SANews