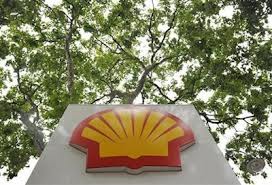 17 July 2014, Yenagoa— Shell Petroleum Development Company  has expressed concern over what it called the increasing trend of oil spills reportedly caused by third party activities in the Okordia and Ikarama axis of Bayelsa State.
Shell, through its Media Relations Manager, Mr.  Precious Okolobo, yesterday in a statement said  that 11 cases of sabotage and crude oil theft incidents had been recorded so far in the area this year.
"The latest occurred at the Okordia manifold on June 11. The Joint Investigation Visit, comprising representatives of the community, government regulators and security agents, state government and Shell officials, established that unknown persons had removed a valve at the manifold, causing a spill of about 600 barrels of oil.
"A Shell oil spill response team mobilised to the site on June 12, stopped the leak and carried out repairs. However, community youths refused access to our contractors for clean-up because of a dispute over labour costs. This has now been resolved following intervention by the community development board, which has guaranteed access.
"The contractor has since re-mobilised to the site. The spill was contained in Ikarama and clean-up is currently ongoing with the full support of the community leadership."
– See more at: http://www.vanguardngr.com/2014/07/shell-laments-rising-third-party-related-oil-spills-bayelsa/#sthash.TnFmmuvS.dpuf
In this article