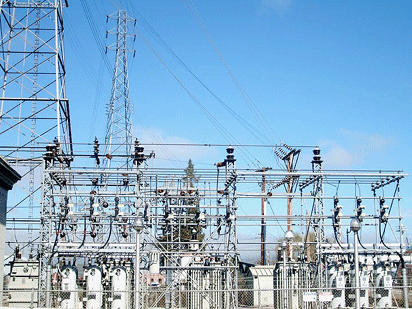 18 July 2014, Lagos – Lagos – A major investor in the nation's new Electricity Distribution Companies on Friday described the graduated increase in Multi-Year Tariff Order (MYTO) as a serious disincentive to the Federal Government electrification programme.
The company boss, who preferred anonymity, said in an interview in Lagos, that the power sector needed more incentives than the subsisting increase of between one and five per cent.
He said that unlike the previous privatisation programmes of government, Nigerians needed time to buy into the innovative unbundling of the power sector than inundating them with higher tariff.
According to him, the concern followed the subsisting epileptic national electricity supply.
He said that contrary to other opinions, most of the electricity distributing companies were currently faced with the problem of gas shortages, poor funding and confusion over the MYTO measurement that needed urgent resolution before any other tariff hike.
He also said that the identified challenges of the electricity distribution companies remained the bane of the nation's electricity supply.
The company's chief executive said that most electricity consumers believed that such problems should have been addressed before the acquisition of the institutions by private investors.
"For instance, the public believes that electricity supply ought to have been improved before increasing tariff.
"But electricity consumers are impatient and want to see regular power rather than being bothered with the issues relating to power generation, transmission and distribution,'' he said.
He said that another concern was the recent right given to conduct baseline studies to validate or invalidate established Aggregate Technical, Commercial and Collection (ATC&C) loss levels.
He recalled that 25 per cent was assumed in the MYTO, while 30 per cent and 40 per cent in the Request for Proposal (RFP).
"Frankly, government should not think of reviewing electricity tariff when capacity generation is also low, all we have to do is to try and improve on capacity generation," he said.
He said the limited megawatts of electricity allocated most of the electricity distribution companies was far below their need and that had resulted in low revenue projections.
"Our power allocation has been low in recent times. How on earth will customers pay me and how will I pay money also?
"There has not been power and when you threaten to disconnect consumers, they tell you to hurry up with the disconnection process.
"The system operator that is supposed to know that capacity declaration is what they should use to measure capacity instead of the continued use of another thing outside what is in the MYTO 2, MYTO, agreement and outside the interim rules that have been provided.
"We are not happy and I think that the regulator, apart from coming up with all these beautiful rules, should make sure that the people who are there are actually keeping to these issues,'' he said.
– See more at: http://www.vanguardngr.com/2014/07/electricity-consumers-impatient/#sthash.xt1Fg622.dpuf
In this article