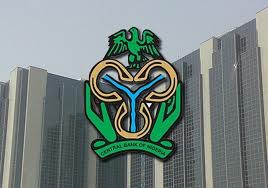 21 July 2014, Abuja – The Central Bank of Nigeria (CBN) has restated its commitment towards building a resilient financial sector.
The CBN Governor, Mr. Godwin Emefiele, made this known during the 14th annual Risk Managers Association of Nigeria (RIMAN) national conference themed: "Risk Regulation and Financial Sector Stability in Nigeria," in Lagos at the weekend.
The CBN governor, who was represented by the bank's Director, Risk Management, Mrs. Folakemi Fatogbe, said the central bank is keen on making the banking industry resilient against shocks.
"The governor, apart from initiating policies that will improve lives of Nigerians and creating employment, wants to make sure that the financial system we have is resilient and that banks make appropriate contributions to the wider economy," she said.
Fatogbe also explained that improving risk management has been an on-going agenda, which has made the Emefiele-led CBN to continue with his predecessor's stance on improving the sector, following the financial global crises.
She pointed out that an indication that the CBN is desirous in moving the economy forward can be gleaned from the reduction in non-performing loans to five per cent from over 30 per cent in 2009 and 2010.
"A number of things were done. The Asset Management Corporation of Nigeria (AMCON), and the banking supervision department of the CBN worked together to introduce risk based regulations. We also meet regularly with chief risk officers (CROs)," she said.
Responding to enquires on the likelihood of another financial crisis, Fatogbe posited that such may not be ruled out, saying that the CBN is ready towards ensuring that the effect of such would be minimal on the system.
According to her, "we have strengthened the financial sector, strengthened ourselves as CBN to make sure that where there are gaps, they closed and noticed."
Meanwhile, RIMAN President, Mr. Gregory Jobome, in his address noted that despite the global meltdown, there are promising signs of growth though the economy is still susceptible to risk exposures.
"The need for efficient management and regulation of risk cannot be over emphasised, especially now, that global financial market is rebounding," he said.
He averred that RIMAN would be at the fore front of risk advocacy to ensure that there is best practice in the area of risk management. Jobome, however, stated that risk management would soon be professionalised in Nigeria.
– This Day
In this article