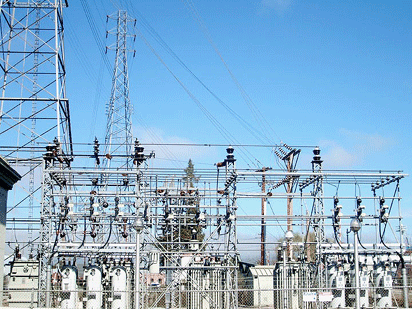 22 July 2014, Abuja – The Federal Government has challenged the Genesis Electricity Company, to take advantage of the enormous gap in energy need of industries especially in the area of embedded power generation to light up the South-East zone.
The Minister of Power, Prof. Chinedu Nebo, who said this when he was presented with the Company's award, as the Africa Utility Performance for 2013/2014, in Abuja, promised the firm of government's total support.
He said that Nnewi, the hub of industrialisation in that region, has in recent time had 40 of the 46 industries closed down due to huge cost of running generators.
He said he heard on good authority that a company operating in that axis spends as much as 38 percent of its production cost on diesel.
He added that Genesis Electricity is therefore empowered to purse embedded power to cover the South-East and South-South regions, by carrying out a survey of the industrial clusters, assessing their power need, to enable them determine their energy requirements.
He urged Genesis Electricity to also extend its services to the rural and urban areas, where the national grid has not connected the regions.
He assured the company of Government's readiness to partner with them, describing Genesis Electricity as a specialist in embedded power; adding that due to the inability to generate enough energy, the company is critical to the sector in filling the existing gaps.
The Minister said the award bestowed on Genesis is a testimony that the company is a pride to Nigeria, and indeed the continent, adding that it is a thing of honour to see a Nigerian company emerge as the "Africa Power Utility of the Year 2013/14", at an event that took place in Cape Town, South Africa in May 2014.
He said that as Nigeria marches on with the task of industrialisation, Government will need the support of Genesis Electricity. He enjoined its management not to rest on its oars, but to double its efforts in the renewed task of ensuring that industries, urban and rural areas are all energised.
He added, "No community, no household will be left in darkness, we are prepared to partner with you in the realisation of this government's directive in the whole gamut of providing electricity to our people."
The Chief Executive of Genesis Electricity, Mr. Akinwole Omoboriowo II, in his remarks, noted that the remarkable feat attained by the company was made possible by the favourable climate created by government's policy and regulatory framework.
"Government policy made this to happen, as it has given the sector a robust, proactive and strong power sector that has engendered competitiveness and confidence by players both domestic and international.
He enjoined government to remain focused, as the sector moves toward providing Nigerians with more access to electricity, and assured the Minister that with government's support, its corporate vision of, Lighting Up Africa, will be achieved.
– Vanguard
In this article