23 March 2015, Sweetcrude, Lagos –  International financial and oil industry analysts are worrying over the prospect of the Nigerian oil and gas industry post-this week's and next month's presidential and governorship elections.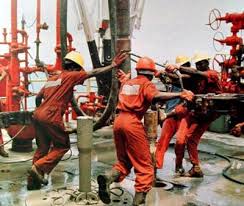 They are fearing that any political instability brought about by the 2015 general elections may throw the country's oil production into risk.
Also, uncertainty over who will control Africa's biggest economy after the elections and whether they will reassess oil companies' contracts is seen as a bigger threat to output than the insurgency in north western part of the country orchestrated by the terrorist group, Boko Haram.
Barclays Plc's energy analyst, Miswin Mahesh, said there's a "huge risk" of oil production in Nigeria being disrupted by political instability arising from elections scheduled for March 28, 2015.
"We are not sure how it will play out on the political front," Mahesh said. "Nigeria will do whatever it takes to maintain its production. The risks are still there. There is a genuine risk that we might see some disruptions" he said.
Nigeria's daily output of about two million barrels of oil makes it the continent's largest producer. Crude generates more than 90 per cent of the nation's foreign-exchange earnings.
But political, especially post-election, upheaval has remained a big problem for the country. More than 800 people were killed and at least 75,000 forced to flee their homes after elections in 2011 that brought Jonathan to power. Already tensions have been building with attacks on opposition rallies in some states, and 'militants' threatening to blow up oil facilities in the oil-producing Niger Delta region, if their candidate loses.
In this article