16 April 2015, Abuja – The House of Representatives heard on Wednesday how an oil firm based in Akwa Ibom State allegedly diverted 11 trucks of crude oil from the STUBBS Creeks Marginal Field in the state.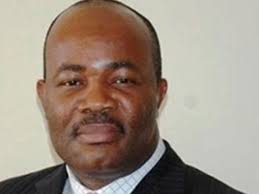 Some youths from Mbo community made the allegation in a petition to the House ad-hoc committee looking into the matter in Abuja. The committee is headed by Mr. Friday Itulah.
In a memorandum presented to the committee, the youths alleged that the diversion was first noticed on February 28 this year.
They said three trucks heading for unknown destinations from the site of Universal Energy Resources Limited were accosted by the residents of the community.
The committee heard that on March 15, another set of three trucks was accosted, but that this time, the vehicles had military escorts.
The committee was also informed that on April 8, five trucks loaded with crude oil were impounded by the youths.
"We know the rules governing the modus operandi in this industry. Every crude oil taken must be metred; if it is not, then there must be something fishy going on," the petition stated in firm.
However, the Chief Executive Officer, Universal Energy Resources, Steve Okoko, dismissed the claims of the youths.
In a heated debate between the firm's team and representatives of the community the UER boss insisted that the presentation was largely untrue.
The exchange came amid concerns expressed by the Speaker of the House, Mr. Aminu Tambuwal, who stated that crude oil theft had continued to slow down the growth of the Nigerian economy.
Tambuwal, who declared the investigative hearing on the alleged diversion open, told the session that as the mainstay of the economy, any act of sabotage on the oil sector was negatively affecting the country.
He said it was in a bid to halt the stealing of crude that the House resolved to investigate any allegation of oil theft.
The Speaker said, "Diversion of crude oil, bunkering and vandalism of oil pipelines constitute major leakages and economic sabotage to the nation.
"Regrettably, the surrounding communities within which the oil wells are located are further exploited by the exploration companies."
The committee has 10 days to conclude the investigation.
The Nigerian National Petroleum Corporation and other major oil sector agencies are billed to make submissions to the committee in the days ahead.
– Punch