28 May 2015, Abuja – The National Bureau of Statistics on Wednesday released the merchandise trade statistics for the first quarter of this year, noting that the country recorded a N110.2bn decline in trade from N4.98tn in December 2014 to N4.87tn at the end of March.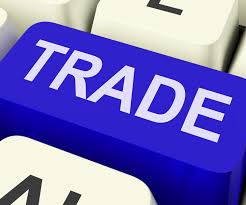 The bureau, in a report, stated that despite a rise of N275.6bn in the value of exports against the level recorded in the preceding quarter, a decline of N385.8bn in the value of imports resulted in an overall decline in the value of merchandise trade.
The report stated, "The total value of Nigeria's merchandise trade at the end of quarter one 2015 stood at N4.875tn. From the preceding quarter's value of N4.985tn, this was N110.2bn or 2.2 per cent less. The value of Nigeria's imports stood at N1.645tn at the end of Q1 2015, a decrease of N385.8bn or 19 per cent from N2.03tn recorded in the preceding quarter.
"Year-on-year, however, the value of the country's imports increased by N99.8bn or 6.5 per cent from Q1 2014 value of N1.545tn."
According to the report, the structure of Nigeria's imports during the period under review was dominated by boilers, machinery and appliances, which accounted for 27.7 per cent of the total value of imports.
Other commodities, which contributed considerably to the value of imports were, minerals products (13.1 per cent); base metals and articles of base metals (10.2 per cent); and vehicles, aircraft and associated parts (9.6 per cent).
In terms of the country from where the products were imported from, the report stated, "Nigeria imported goods from China, United States, Belgium, The Netherlands and India, which respectively accounted for N387.5bn or 23.6 per cent; N133.8bn or 8.1 per cent; N118.7bn or 7.2 per cent; N108.7bn or 6.6 per cent; and N96.6bn or 5.9 per cent
"By continent, the country consumed goods largely from Asia, with an import value of N708.2bn or 43 per cent of the quarterly total. Nigeria also imported goods valued at N458.4bn or 27.9 per cent of total imports from Europe and N252.2bn or 15.3 per cent of total imports from Asia."
In terms of exports, the report added that the country exported mainly mineral products, which accounted for N2.88tn or 89.2 per cent of total exports.
The report stated that liquefied natural gas was the product with the second greatest export value after crude oil, with a value of N306.2bn.
It added that Nigeria exported goods mainly to India, The Netherlands, Spain, South Africa and Brazil at N436.6bn or 13.5 per cent; N319.6bn or 9.9 per cent; N263.4bn or 8.2 per cent; and N260bn or eight per cent of the first quarter total, respectively.
– Punch
In this article