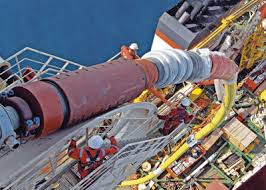 30 May 2015 – Total has reached the milestone of producing two billion barrels of oil from its deep offshore Block 17, which is located approximately 90 miles off the coast of Angola.
Block 17 is currently Total's most prolific site with a production rate of over 700,000 barrels per day. Total operates the region with a 40 percent interest alongside Statoil, which holds a 23.33 percent interest, Esso Exploration Angola Block 17, which holds a 20 percent interest and BP Exploration Angola, which holds a 16.67 percent interest. Sonangol is the concessionaire of the license.
Total President, Exploration & Production Arnaud Breuillac commented in a company statement: "Block 17 is a global benchmark in the deep offshore and represents a unique industrial adventure, with 15 discoveries and a very high level of production.
Thanks to the commitment of our teams and a number of technological world firsts over the past 14 years, the production of Block 17 has continuously ramped up.
This milestone is a symbol of our strong position in the deep offshore sector. The group is already the leading deep offshore operator in West Africa and is using this expertise to grow in other regions: in Brazil through its participation in the Libra field as well as in the United Kingdom with the coming start-up of the Laggan-Tormore project in the deep offshore."
In 2013 Total was awarded a 20 percent participating interest in the Libra Field, which is described by the company as the largest pre-salt discovery in Brazil's Santos Basin. The Laggan-Tormore condensate gas fields, which Total holds an 80 percent interest in, are located 77 miles northwest of the Shetland Islands.
*Andreas Exarheas – Rigzone