02 June 2015, Lagos – Nigeria is grappling to retain its market share, especially in Asia, where it saw an increase in the import of its crude oil last year, after it lost business in its main market, the United States.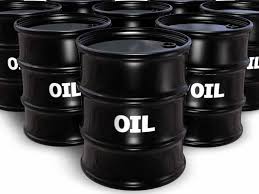 The country's crude oil cargoes have been selling at a discount in the past few months amid growing competition from other sellers, including Saudi Arabia.
Nigeria's crude oil is largely light and sweet. It used to be highly desired by most refiners as it is easy to refine due to its low sulphur levels and low density, but the country is now finding it hard to attract buying interest.
Our correspondent gathered that the demand for light sweet crude in Asia had not been particularly strong in the last few months due to the increase in crude oil prices.
Nigerian cargoes that normally sell a month ahead of delivery were said to be stored on ships and storage terminals without buyers. Around the world, Nigeria's barrels have had trouble competing with cheaper products from the Middle East.
The global benchmark, Brent crude, has risen towards $65 per barrel, while heavy sweet crude grades from the Middle East are still available for less than $60.
Other crude grades from South and Central America are equally entering the Asian market and displacing Nigerian crude cargoes because they are cheaper and the Asian refineries are able to process any type of crude.
India, which recently replaced the US as the single largest importer of crude oil from Nigeria, has reduced its import of Nigerian crudes as its demand for Latin American crudes is growing sharply.
It cut its import of the Nigerian crudes by 38 per cent in December, according to data from the Nigerian National Petroleum Corporation.
"I think it's a bit of a strategy among the refiners/traders now to treat Nigerian crude grades as 'swing' cargoes now. So, even when the pricing is attractive, there's a lull in trading till after a month when other cargoes have cleared," the Head of Energy Research at Ecobank Capital, Mr. Dolapo Oni, told our correspondent.
He said this had forced the country's cargoes to sell lower than the official selling price released by the NNPC.
"I think the strategy is largely due to the fact that we trade a lot of our cargoes on spot basis and through middlemen looking to make a quick margin," Oni added.
Nigeria sells its oil through annual term contracts awarded by the NNPC through its Crude Oil Marketing Division to a list of companies, both local and international, that are then eligible to buy and sell crude throughout the year.
An oil analyst and Professor of Law, Thurgood Marshall School of Law, United States, Emeka Duruigbo, in an emailed response to questions from our correspondent, stressed the need for an effective restructuring of the NNPC to transform it into a viable commercial enterprise that complied with appropriate global standards and expectations.
Oni said, "I think to attract new buyers, we basically need to rethink our marketing strategies and focus on building new trade relationships with our new pool of buyers – India, China, Malaysia, Indonesia, Brazil etc.
"We need to offer longer term contracts with perhaps bi-annual or annual renegotiation of prices, while still maintaining some amount of crude on spot basis. Trade is bilateral. We shouldn't be the major export market to a country but they buy over 50 per cent of their crude from another African country instead. We need to realise our trade power and use it."
When contacted for comments, the Group General Manager, Public Affairs Division, NNPC, Mr. Ohi Alegbe, said he would link our correspondent with the head of the crude oil marketing division. But no feedback had been received as of the time of filing this report.
The Organisation of Petroleum Exporting Countries, which failed to cut production to prop up falling oil prices in its last meeting in November 2014, will meet this Friday.
However, a former Director of Research at OPEC, Chief Mike Olorunfemi, is not expecting any drastic action from the 12-member group.
Olorunfemi said, "I am not expecting anybody to take any decision to reduce the volume of production so that the price can go up. We found that the price tumbled below $50 per barrel; but right now, the price has come up to $60.
"I don't see OPEC trying now to help the market. I don't believe countries like Saudi Arabia and Kuwait will really want to reduce their production so as to encourage the price to rise because if they do that, they will be telling people who are investing in shale oil to continue to invest more and will displace OPEC oil the more."
In 2014, 45 per cent of Nigerian crude exports went to Europe, according to the Energy Information Administration data. But crude demand has been stagnant in the region as a lot of economies are still stumbling.
– Punch
In this article