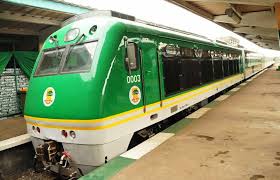 06 June 2015, Lagos – The Nigeria Union of Petroleum and Natural Gas Workers (NUPENG), has promised to continue to train and re-orient tanker drivers on safe driving to reduce accidents on the roads and also asked the Federal GOvernment to rehabilitate railways for petroleum haulage.
The union gave the assurance in a statement signed by its President, Mr Igwe Achese, on Friday in Lagos.
The statement said that the training would be frequent, following recent fuel tanker accidents in Onitcha, Anambra and Lagos, Lagos State.
Fuel tanker fire on June 1, in Onitcha had claimed over 50 lives and property while that of Lagos on June 2, claimed property worth N2 million.
According to the statement, the tanker drivers will be given regular training and re-orientation on safe driving and vehicle maintenance.
It, however, advised government to rehabilitate the railways to haulage petroleum products in order to reduce the burden of traffic on the highways.
The statement also urged the governors of the two states affected in the recent tanker accidents, to assist the families of those who lost their loved ones and property.
It expressed the condolence of the union and prayed for those who lost their property, shops and cars and other valuable property as a result of the inferno.
*NAN
In this article