10 June 2015, Lagos – A Lagos State High Court has made an order attaching the accounts of an oil marketing and distributing firm, Nitrend Limited, over a judgment debt of N150 million.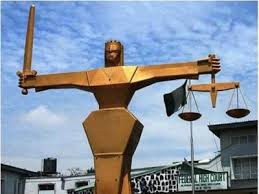 Justice B.A. Oke-Lawal, who made the order in favour of Access Bank Plc, directed 20 commercial banks in Nigeria to disclose the sums of money, which Nitrend Limited and its guarantor, Olusola Adeoti, a former Managing Director of the defunct City Express Bank, had in  the 20 banks.
The 20 banks, which were directed to file an affidavit of disclosure include Zenith, Wema, Union, Unity, Fidelity, Mainstreet, Keystone, Sterling, Diamond, Skye, Enterprise and Heritage Bank.
Others are First Bank of Nigeria, United Bank for Africa, First City Monument Bank, Stanbic IBT Bank, Guaranty Trust Bank, Nigeria International Bank Limited and Standard Chartered Bank.
Justice Kudirat Jose had on November 25, 2013 decided  in a counter-claim to the suit numbered LD/1191/12 filed by Nitrend and Adeoti against Access Bank, that the claimants were indebted to the counter-claimant, Access Bank, to the tune of N150million.
The judge had ordered that the judgment sum, being an unliquidated overdraft facility granted by Access Bank to Nitrend and guaranteed by Adeoti, be paid.
The judge had in the said ruling held, "The facts stated by the applicant and the documents exhibited show clearly that a facility of N150m was granted for a tenor of 15 days. The said facts also show that same is yet to be paid even though demands were made by the claimant and its solicitors. The respondents did not deny liability for this amount in their pleadings.
"The court therefore holds that insofar as the principal facility of N150m granted the first respondent and guaranteed by the second respondent is concerned, no defence has been shown and judgment is hereby entered for the applicant against the respondents to this amount."
The dispute, however, continued to linger as the displeased Nitrend and Adeoti had approached the court seeking a leave to appeal Justice Jose's ruling and an order to stay the execution of the ruling pending the proposed appeal.
While urging the court to grant the leave, Nitrend had said that, "Payment of the judgment sum would totally cripple the applicant's business," adding that the loan facility in question was "effectively utilised by Arctus Merchant Trust Limited as partner to the claimant," which "has agreed to liquidate the judgment sum."
Justice Oke-Lawal, however, rejected the leave to appeal and the application to stay the execution of Justice Jose's ruling.
The judge, in a ruling dated May 6, 2015, granted an order "that the garnishees appear before this honourable court on the next adjourned date as may be directed by this honourable court to show cause (if any) why an order should not be made upon them for the payment of the amounts due and owing to the judgment debtors or so much thereof as will satisfy the judgment sum in the suit herein."
– This Day