11 June 2015, Lagos – Following the difficulties faced by Nigerians in having access to quality fuel and the high rate at which commuters burn fuel in traffic, especially in Lagos, a market research analyst, with expertise in Oil and Gas, Mr. Okoronkwo Kanno, is recommending Concept Nova's fuel manager, a fuel monitoring solution that gives a realistic analysis of fuel consumption using web based technology.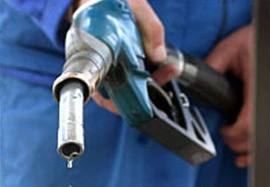 The solution, according to him, is a combination of a hardware fuel monitoring device with sensors and probes, as well as a robust cutting edge web-enabled application, giving it the ability to capture real-time statistics on the movement of fuel in and out of the asset/vessel, as well as location of asset.
Analysing the challenges posed by fuel scarcity in the country, Kanno advised Nigerians not to allow themselves to be consumed by fuel challenges, but to seek alternative ways of addressing the issue.
"Fuel has always been an integral component of our lives, but the unfaltering challenges with power supply and distribution faced over the years by Nigerians has resulted in us being especially dependent on petrol and diesel for running generators in the homes and workplaces," Kanno said.
According to him, the cost of running a 150KVA generator for business operations from 8am to 5pm is substantial. He puts the average fuel usage for running generators at 95 liters per day with a normal price of N135 per litre, amounting to N12, 825 every day. In these climes, with its scarcity being the order of the day, fuel is practically liquid gold and a rare and precious asset, he said.
"Imagine having to spend triple the amount of the average fuel consumption per day, that is N12, 825 multiplied by three, that is N38, 475, just on fuel for one day. Let's not even go into how much diesel would cost. Businesses have had to put a halt on operations due to this current fuel's scarcity; banks are shutting down at 1pm during the peak of fuel scarcity, just to save up fuel for the next day's operations.
"Sad as it may be, every other aspect of lives has been tremendously affected by this situation. The last thing you want to worry about is a dishonest staff smuggling fuel and selling same in 'Black Market', at exorbitant price," Kanno said.
Across small and large businesses alike, it is commonplace for staff involved in running the generators to engage in theft of resources or facilitate leakages in the operating process. A typical instance is where the fuel supplier connives with the administrative staff or security to supply less than the agreed amount and the price differential is shared amongst the involved fraudsters. This increases the cost of production and decreases operational efficiency of the said establishment, and the situation must be addressed, he said.
According to him, "Concept Nova fuel Mangers are now able to monitor in and out flow of company's fuel and how much fuel has been consumed within a specific time frame. The fuel monitoring solution also detects any fuel-theft attempt and when the fuel vessel is being refuelled."
The fuel manager is designed as a condition monitor that checks the working hours of generators and also detecting any leakage or faults in the tank. This, eventually protects organisations against unforeseeable mishaps and asset malfunctions, he said.
– This Day
In this article