15 June 2015, News Wires – Offshore rig contractor Pacific Drilling is reportedly attracting interest from larger peers as a potential takeover candidate.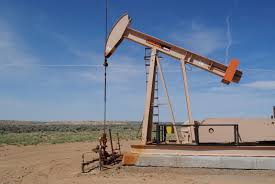 The company, controlled by Israeli billionaire Idan Ofer with a market capitalisation of around $763 million, operates some of the newest, most sophisticated ultra-deepwater rigs on the market.
Its market value has fallen by about two-thirds over the year-long rout in crude oil that has also eroded the value of most offshore drillers and services companies.
But Pacific remains cheaper than most of its peers, Bloomberg reported.
"They're trading well below replacement value for the rigs that they own," James West, an analyst at Evercore ISI in New York, told the news wire.
According to Bloomberg, larger rivals such as Ensco, Transocean and Seadrill have expressed interest in buying out Pacific in the last 12 to 18 months.
One of those approaches was made as recently as this year, Bloomberg reported, citing knowledgeable sources.
Pacific, which is legally based in Luxembourg and operates out of Houston, is not actively exploring a sale and the approaches so far have been rebuffed, the person told the news wire.
Neither Pacific nor any of its reported suitors commented when contacted by Bloomberg.
Pacific shares climbed as much as 7.1% in early trading on Friday in New York. They were at $3.79 in early afternoon, up 4.12% from Thursday's close.
Rig contractors have been dealing with the double blow of a glut of new deep-water rigs and waning demand, as exploration budgets are chopped.
More than 70 new rigs are expected to roll out of the construction yards and enter an already oversupplied global market over the next two years, West of Evercore ISI said.
Whereas in the past, companies have chosen to build their own rigs in order to grow, that is no longer the case.
"Building your own is kind of out," West told Bloomberg. Rig owners are instead looking to buy existing companies that already have contracts for their vessels, he said.
Five of Pacific's seven rigs are under contract, working off the coast of Nigeria and in the US Gulf of Mexico. The company is building an eighth rig that is expected to be available for work in the fourth quarter.
The company has $3 billion of debt – more than three times its current market value.
 – Bloomberg
In this article