16 June 2015, Lagos – The Nigerian Electricity Regulatory Commission (NERC) has disclosed that it will this week sort out its approval for Egbin Power Plant to access gas to fire its sixth unit that can generate additional 220 megawatts (MW) of electricity.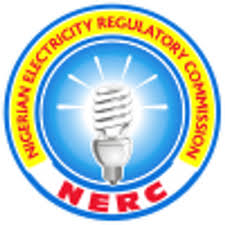 NERC has also in its new drive to encourage Discos to embrace embedded off-grid electricity to augment their on-grid supplies, set up a special regulatory taskforce that will help Discos procure embedded power quickly from identified sources.
Chairman of NERC, Dr. Sam Amadi disclosed this in an interview in Abuja, where he also revealed the possibility of Nigeria ending the month of June with a peak power generation profile of 4,200 megawatts (MW), after a recent major generation dip.
"This week we are finalising approval for Egbin Power Plant to access gas to fire its sixth unit that can generate additional 220MW which will be dropped in Ikeja and Eko Disco for Lagos resident. This will improve power supply to Lagos," said Amadi.
Egbin and the Discos serving the Lagos distribution area; Ikeja and Eko are said to have entered into an agreement for dedicated supply of about 220MW of electricity that would be generated from the sixth unit that Egbin has recently refitted.
Such supply pact will however have to go through regulatory approval, which is what NERC has initiated and should conclude within the week.
Following the rehabilitation programme carried out on Egbin's ST-06, a 220MW steam turbine generator, which had remained inoperable for about eight years, the power plant has been able to claw back its installed capacity of 1,320MW.
The rehabilitated and restored Unit ST-06 was first commissioned in November 1987, but suffered a boiler explosion during operation in 2006 due to some water tube phenomenon.
Its rebound has then seen Egbin enter a bilateral agreement to supply the 220MW to Ikeja Electricity Distribution Plc (Ikeja Electric) and Eko Distribution Company (Eko Disco), this development is reported to yield about 16 per cent additional power supply to Lagos, the nation's commercial nerve centre.
On NERC's drive for embedded power procurement, Amadi said: "We are working hard on embedded generation. Some of the Discos are far advanced on their plans to procure additional capacity through embedded generation."
"Eko is the most advanced, and is expecting about 300 to 400 additional megawatts from this process. This would double the power supply in the Eko area.
We are setting up a regulatory taskforce to work with these Discos to help them quickly procure embedded generation.
We are also incentivising them to grab this opportunity to improve power supply. Also, we are now about to match owners of captive power with Discos so that they can release excess capacity to the grid through the Discos," he added.
Amadi also explained that the Nigerian National Petroleum Corporation (NNPC) has given its firm assurance of improved gas supply to power plants, to improve electricity generation within the country, adding, "We have assurance from NNPC that we could end the month with a peak generation of about 4200MW."
– This Day
In this article