16 June 2015, Lagos – The Nigerian Electricity Regulatory Commission (NERC) monday disclosed that it was reviewing the current status of the operational licences it had given to investors to build power generation plants in the country, with the intention to revoke those licences that have remained inoperative since they were granted.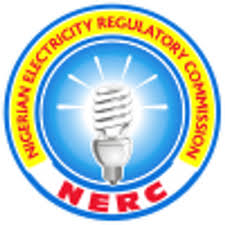 NERC said in Abuja that it had from 2006 issued out to various promoters about 124 power generation licences that ought to have yielded about 30,000 megawatts (MW) into the national grid but no significant progress has been made with the development of the generation projects.
It said this when it handed out four new operational licenses to four different companies for the development of two solar and two thermal power plants in the country.
The beneficiary companies are Pan-Africa Solar Limited, Nigeria Solar Capital Partners, Proton Energy and Turbine Drives, they intend to build 24MW solar powered Independent Power Plant (IPP) at Kankia, Katsina State, 100MW solar powered IPP at Ganjuwa, Bauchi State, 150MW gas IPP at Ogorode, Sapele, Delta State and 500MW gas IPP at Ajaokuta, Kogi State respectively.
Collectively, the commission raked in $150,000 for the four licenses it gave to the companies.
However, NERC's Commissioner for Engineering Standards and Safety, Dr. Ibrahim Abbah, told reporters at the meeting that the commission had begun processes to review the generation licenses it had issued in the past and which have not resulted in tangible outcomes.
"While I congratulate you for meeting the requirements for the commission's licence, I want you to know that each license comes with milestones and key performance indicators that must be achieved.
"NERC has begun the process to review and revoke licences that it had issued but are inoperative. We want to tighten the screw and we have no choice but to revoke non-performing licences," Abbah said.
He further explained: "We have to tidy up the whole process to encourage real investments in the sector and that is why we developed and put out a competitive power purchase framework which is expected to bring about efficiency.
"NERC no longer accepts unsolicited application expect for coal, solar and some small hydro power projects."
Abbah's remarks were further buttressed by the regulator's Commissioner for Licensing and Legal, Dr. Steven Andzenge ,who said that each generation license from the commission comes with a three-year key performance indicator timeline.
Andzenge explained: "Since 2006, we have issued about 124 generation licences that ought to have given us 30 gigawatts (30,000MW) but that is not the case today.""In the past, these promoters complained about their inability to sign power purchase agreements and we ensured that a bulk trader is licensed to procure power in bulk. We have the NBET now but nothing has changed.
"What we are saying is that if you have a license that is not functional, there is no need to continue to have you in our record and website as a licensee," Andzenge, added.
Earlier, the chairman of the commission, Dr. Sam Amadi ,said the potential of the licences are futuristic irrespective of the seeming availability of more licenses without corresponding electricity generation capacities.
He said: "What I think we should guide against is being demoralised and cynicism especially in this period when the efforts we have put in have not yet started yielding fruits.
"The tendency will be for us as a regulator and investors in the sector to have some kind of battle fatigue and demoralisation because results are not looking proportionate for the short time. I want to say that we always like to be happy giving licenses because even if they are papers now, down the line, they are megawatts," Amadi stated.
He also told promoters of the power plant about the commission's cost-reflective tariff regime which he said is to guarantee investments and planned outcomes.
Like Proton whose 150MW is expected to see financial closure by the year end, as well as construction and commissioning by 2016/2017, the other three are equally expected to attain significant progress within NERC's three-year regulatory timeline.
– This Day
In this article