16 June 2015, Lagos – Shell, Chevron and their joint venture partners have finally concluded the sale of their stakes in Oil Mining Leases (OMLs) 71, 72, 83 and 85 to a Nigerian independent company – First Exploration & Petroleum Development Company Limited (First E&P) – after a year's delay arising from the lack of ministerial consent to seal the deals.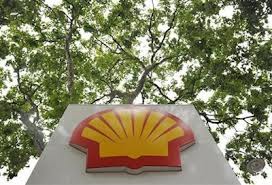 With the completion of the transactions, First E&P has emerged as the only company that has acquired offshore oil assets among other indigenous companies that have so far acquired oil blocks from the International Oil Companies (IOCs) under the latest divestment programme.
THISDAY gathered that while Shell, Eni and Total sold their 45 per cent stake in OMLs 71 and 72, Chevron divested its 40 per cent stake in OMLs 83 and 85.
A former Minister of State for Petroleum Resources and later Foreign Affairs Minister, Mr. Odein Ajumogobia, is the Chairman of First E&P, which took over the assets in partnership with Dangote Industries. Dangote is the funding partner in the venture named West African E&P Venture.
First E&P also has a 10 per cent stake in ND Western, the consortium which bought Shell, Total and Eni's 45 per cent equity in the gas-rich OML 34 for $600 million in August 2012.
Closure on OMLs 83 and 85 was delayed for over one year, following the controversy that trailed the deal.
First E&P had in early 2014 won the bid for Chevron's stake in the two oil blocks to close the bid process that had kicked off in May 2013 with the opening of the data room to prospective investors.
However, shortly after First E&P clinched Chevron's stake in the assets, another Nigerian independent company, Petroleos De Geneve (PDG), dragged Chevron to the federal government, alleging manipulation in the bid process and appealed to the immediate past Minister of Petroleum Resources, Mrs. Diezani Alison-Madueke, not to grant the ministerial consent.
The deal became controversial after Chevron was said to have allegedly alerted PDG that it did not receive written confirmation from a South African bank on the Letter of Credit (LC) issued by the bank on behalf of PDG.
But PDG was also said to have maintained that contrary to Chevron's position, the bank actually confirmed their LC to Chevron.
THISDAY however gathered that Alison-Madueke granted final approval in favour of First E&P shortly before the May 29 handover to the present administration.
The company also received ministerial consent for OMLs 71 and 72, which it acquired over a year ago from Shell and partners.
Chevron's Manager in charge of Policy, Government and Public Affairs, Mr. Deji Haastrup, did not respond to text messages and calls when contacted to confirm closure on the transactions.
But a source in Chevron revealed that First E&P paid over $68 million for OMLs 83 and 85, located in shallow waters offshore Bayelsa State.
The company also paid over $300 million for OMLs 71 and 72, in shallow waters offshore Rivers State.
THISDAY gathered that none of the acreages is currently producing, but data provided on the Anyala and Madu fields, respectively in OMLs 83 and 85, showed that the assets hold considerable potential. Chevron was said to have inherited them after its acquisition of Texaco in the late 1990s.
According to the Information Memorandum (IM) from Chevron, the Anyala field has discovered total resources  and  upside potential of over 200 million barrels of oil equivalent (MMBOE) while the Madu field has discovered total resources and upside potential of over 140 MMBOE.
According to Chevron, approximately 45 per cent of discovered resources is gas in OML 85.
– This Day