17 June 2015, Lagos – The Access Bank UK Limited, a wholly owned subsidiary of Access Bank Plc has just published its financial statements for the year ended December 31, 2014.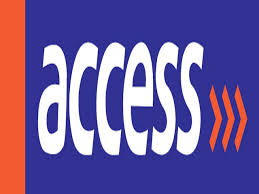 The results showed an increase in operating income of 37 per cent from £10.9 million in 2013 to £15 million in 2014.  The bank's profit before tax grew by an outstanding 138 per cent to £5 million.
This, according to a statement, reflected growth in trade finance and also asset management activity by Access Private Bank.  Assets under management for 2014 were £34-million, which was a year-on-year rise of 12.2 per cent, while total Private Bank customer funds were £46-million, a rise of 16 per cent on the previous year.
Access Bank UK's Chief Executive Officer/Managing Director, Jamie Simmonds said: "This has been achieved while still operating within the moderate risk appetite set by the UK board. Our second five-year plan began in 2014 and we achieved our aims and outperformed projections for the year.   "As at 31 December the Bank had a high capital adequacy ratio and liquid buffer assets significantly in excess of the minimum regulatory requirements.  It is our intention that these will continue to be maintained at satisfactory levels in the future."
Meanwhile, as part of its continued support of UNICEF, Access Bank Group, along with 5th Chukker, The Access Bank UK and Access Private Bank hosted the Access Bank Polo Day recently.
This followed last month's high-profile Access Bank/UNICEF Charity Shield Polo tournament, which was in its eighth year.  Held in Nigeria it was the biggest charity polo tournament in Africa.
Since the UNICEF/ACCESS Bank initiative was started it had rebuilt two schools in Kaduna in Northern Nigeria and kept over 2,750 students in continuous education simultaneously developing new school blocks, a computer literacy building all in a more secure and friendly school environment, the statement added.
Access Bank Plc's Group Managing Director, Herbert Wigwe, said: "Our support for the Fifth Chukker UNICEF initiative comes from the fact that we are conscious of our role as a change agent in Nigeria that can help institute socio-economic development through responsible business practice and environmental considerations. In addition, we are continually seeking ways through which more resources can be pooled towards supporting the children.  We are part of the community and as such should support its wellbeing.
– This Day