Mkpoikana Udoma 18 June 2015, Sweetcrude, Port Harcourt – The Port Harcourt Electricity Distribution Company, PHED, says it has taken the lead in the formation of a body that will address revenue losses in electricity distribution in the country due to unwholesome consumers' activities.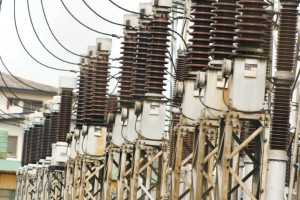 To this end, PHED has entered into a partnership with the Southern African Revenue Protection Association, SARPA, and is hosting the first meeting on revenue protection among Nigerian electricity distribution companies.
SARPA is a non-profit organisation which is also the African representative on the Board of the International Revenue Protection Association .
A statement by the Corporate Communications Manager of the PHED, Mr. Jonah Iboma says the Association has since it was founded in 1997, developed over the years as a world leader in the field of Revenue Protection among utilities.
According to the statement, "the company believes that the formation of body in Nigeria will help in addressing the myriads of problems associated with revenue loss associated with electricity theft and other related reasons."
Iboma in the statement also disclosed  that a special revenue protection conference and training is to will hold
tomorrow
in its corporate headquarters in Port-Harcourt and would led by the SARPA Technical Advisor, Mr. Rens Bindeman.
"Partnership with SARPA was very vital in the quest towards developing local expertise in revenue protection because over the past few years the organization has excelled in this regard."
"SARPA has been playing a major role in revenue protection and service provider infrastructure theft and related issues, as well as the coordinating of training initiatives in Africa and abroad."
He stated that the Nigerian branch of SARPA will the formed within the coming days, adding that other branches already exist in Zambia, Botswana, Lesotho and Tanzania.
The statement further explained that the request to start a branch in Nigeria followed a very successful interaction between PHED and SARPA in November 2014, when revenue protection training was provided to the management and operational staff of the company (PHED).