22 June 2015, Abuja – The shale boom that's reduced US' dependence on overseas crude is reverberating in Nigeria as Africa's biggest oil producer cuts the pricing for its flagship grade to the lowest in a decade.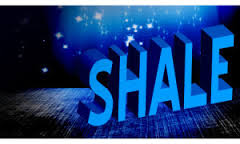 Nigeria, a member of the Organisation of Petroleum Exporting Countries (OPEC), will sell July supplies of its Bonny Light crude at 23 cents more than Dated Brent, according to an e-mailed statement from state-run Nigerian National Petroleum Corporation (NNPC). That's the smallest differential since 2005 and compares with a 50 cent premium in June and $2.55 a year earlier, data compiled by Bloomberg show.
Surging output from US shale formations contributed to a market glut that drove crude down almost 50 per cent last year, roiling global markets as producer nations lost revenue and foreign exchange reserves.
While oil has pared losses this year, prices are still below what some producers including Nigeria and other OPEC members need to balance their budgets, data from the International Monetary Fund and ING Bank NV show.
"Nigeria has no choice but to cut their price differential to fight for market share," Hong Sung Ki, a commodities analyst at Samsung Futures Inc., said by phone from Seoul.
"The US was its key oil buyer in the past but imports have been shrinking with more shale output in an already oversupplied market."
The slump in prices last year forced authorities in Nigeria, which relies on oil for about 70 per cent of its income, to scale back budgeted spending and devalue the naira currency.
The nation's former finance minister, Ngozi Okonjo-Iweala, said earlier this month that her successor would face a "difficult" year because of plunging crude revenues.
Brent fell 69 cents to $63.57 on Friday on the London-based ICE Futures Europe exchange.
Horizontal drilling and hydraulic fracturing, or fracking, that unlocked supplies in shale formations in North Dakota, Texas and other states has boosted US output to the highest in more than three decades.
That's forced overseas producers, whose exports to the world's biggest oil consumer are shrinking, to find new markets for their crude.
The US has bought an average 30,000 barrels a day of Nigerian crude this year, data from the Energy Department show. It shipped almost 1 million barrels a day from the African nation in 2010, according to the data.
As sales to the US slip, Nigeria is vying with OPEC members including Saudi Arabia and Kuwait for customers in Asia, which the Paris-based International Energy Agency (IEA) predicts will account for about a quarter of global oil demand this year.
OPEC's 12 nations pumped more than their self-imposed limit of 30 million barrels a day for the past 12 months, as they seek to defend market share.
Saudi Arabia, the group's biggest producer, has 1.5 million to 2 million barrels a day of spare output capacity and is ready to increase production if demand rises, Oil Minister Ali al-Naimi said last week.
In this article