23 June 2015, Lagos – Nigeria and other oil producing nations are expected to bounce back to an increase in oil prices, if the latest report of the International Energy Agency, IEA, is anything to go by. World oil demand will rise much more than expected this year, the IEA said in its release, in the latest sign that the collapse in oil prices is helping to boost fuel use.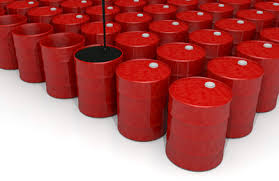 IEA's report came at a time the Organisation of the Petroleum Exporting Countries, OPEC, stuck to its forecast that oil demand will pick up this year. But it warned that over-supply may still keep a "ceiling" on oil prices, even as it kept on increasing its own output to a two-year high.
The IEA, in a monthly report, raised its forecast for global oil demand growth in 2015 by 280,000 barrels per day, bpd, to 1.40 million bpd, bringing demand this year to almost 94 million bpd. "Recent oil market strength of course partly stems from unexpectedly strong global oil demand growth," said the Paris-based IEA, which advises industrialised nations on energy policy.
Oil prices have recovered this year after hitting a near six-year low close to $45 a barrel in January. Prices collapsed from $115 in June 2014, in a decline that deepened after OPEC refused to prop them up and chose instead to defend market share. The IEA's upward revision makes it the most bullish on demand growth of the three government forecasters closely watched by the oil market.
The two others – OPEC and the U.S. government's Energy Information Administration – issued reports earlier last week. Crude prices initially rose after the release of the IEA report. By last weekend, benchmark Brent crude was trading at $65.83 a barrel, up 13 cents.
As well as lower prices, economic recovery and a relatively cold winter helped lift demand in the first half of the year, the IEA said. The supportive impact of these factors could wane in the rest of 2015. "Recent months have seen a steady acceleration in global oil demand growth, but due to the temporary nature of many of the factors that contributed to the upside, annual growth may subside in the second half of 2015."
– Vanguard