23 June 2015, Abuja – The Nigeria Security and Civil Defence Corps (NSCDC), having come to terms with the fact that the conventional means of tackling the problem of vandalism and illegal oil bunkering in the country is now less effective, has resolved to build a Command and Control Centre in Yenogoa, the Bayesla State capital.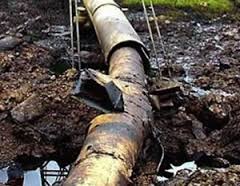 The Commandant General of the corps, Dr. Ade Abolurin, disclosed in Abuja yesterday, that to ensure diligent execution of surveillance as well as arrest, new technology is required.
Abolurin said the control centre, which would house modern technology to enable it deliver on its mandate diligently, would also ensure the use of drones especially in accessing volatile terrain.
He said: "We have seen over time that the conventional approach is becoming outdated and that is why we are bringing up a new strategy based on the use of technology, as well as further enlightenment, and collaboration with other agencies that matters. I believe there will be a positive change in that regard.
"We have just brought an electronic shooting range to our enemies here, anytime from now also, there is going to be  a Civil Defence Control Centre, which is like an academy which we have presently in Yenogoa, Bayelsa state."
"Through this centre, we will be able to deploy latest technology such as air craft, drones and other things which are capable of detecting over time, terrains that are volatile, inaccessible and areas which are prone to dangers, and through the technology, it will be easy for us to make intervention. We have presently nothing less than 500 drones,"  Abolurin added.
The commandant-general however, denied having any record of his personnel involved in illegal oil bunkering.
He clarified: "As far as we are concerned in our organisation, we have always been addressing the fact that internally we must not compromise, we have never hidden any of our personnel that is involved in anything that is unethical, should there be any reported to me, we will deal decisively with such person."
This Day
In this article