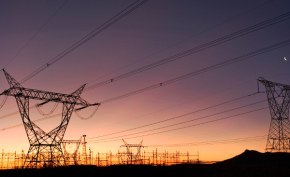 Oscarline Onwuemenyi
24 June 2015, Sweetcrude, Abuja – The Federal Government has disclosed that it will receive a N78.196billion working grant from the Agence Française de Dévelopement (AFD) and the Japan Agency, JICA to strengthen transmission networks across Abuja and Lagos axes.
The Permanent Secretary in the Ministry of Power, Dr. Godknows Igali, who made the disclosure while inaugurating a Steering Committee to develop a strategic plan for modern power sector training at the weekend, said AFD will give €170million (about N38.406billion) while the Japan International Cooperation Agency (JICA) will give $200million (about N39.790billion).
He stated that the AFD fund is meant to build transmission networks around Abuja and Nasarawa state adding that, "JICA will give $200million to strengthen the network at Lagos areas and we are at different stages of these now. Agencies of government must not wait for funding from government alone."
The French development agency is presently sponsoring the committee to develop a five-year strategic plan for the National Power Training Institute of Nigeria (NAPTIN) which should be ready by August and will last till 2019.
AFD's Representative, Celine Gratadour said it paid CPCS Transcom Ltd of Canada 260,000 Euros to guide the nine member committee on the strategic guide which includes a study tour to Morocco to see how its power training institute fares.
Speaking earlier at the event, NAPTIN Director General, Engr. Rueben Okeke said the committee's objective is to ensure it creates a funding plan and a diagnostic study which AFD will fund in five years to make the institute a centre of excellence in Africa.
In this article