25 June Lagos—The Nigerian Electricity Regulatory Commission, NERC and electricity distribution companies, DISCOs, have been warned against going ahead with the planned increase in electricity tariff in the country, despite a subsisting order of a Federal High Court, Lagos restraining such increment.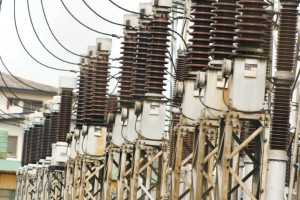 A lawyer and plaintiff in the suit, which led to restraining order, Toluwani Adebiyi, said any attempt to increase electricity tariff will amount to a flagrant disrespect of the judiciary and an action aimed at obstructing justice.
Adebiyi, in a statement, yesterday, in Lagos, said he was shocked to watch series of interviews on a national television granted by top officials of Ikeja Electricity Distribution Company, where the said officials advised Nigerians to get ready for electricity increment.
"I find that action very disrespectful of the judiciary which is currently adjudicating on a case I filed against the planned increment.  Let me make it categorically clear that I shall not hesitate to file committal application against the Chairman/Chief Executive Officers of both NERC and the distribution companies if the threat of increment is effected.
"People must learn to accord the judiciary the needed respect," Adebiyi said.
Justice Mohammed Idris of the Federal High Court, Lagos had in the suit by Adebiyi, restrained NERC and the electricity distribution companies from effecting any increment in electricity tariff pending the hearing and determination of the suit.
Adebiyi, in the suit, is seeking an order restraining the NERC from implementing any upward review of electricity tariff without a meaningful and significant improvement in power supply at least for 18 hours in a day in most communities in Nigerian.
He also wants an order restraining the NERC from foisting compulsory service charge on pre-paid meters not until "The meters are designed to read charges per second of consumption and not a flat rate of service not rendered or power not used."
– Vanguard