27 June 2015, New York  – Crude futures ended little changed on Friday after signs Greece might have a deal by the weekend to avoid a debt default, while Iran faced continued difficulty in securing an nuclear agreement to end sanctions on its oil exports.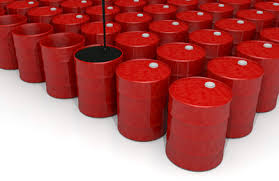 Brent rose modestly after falling for two straight days.
But U.S. crude extended its downside after indications that the country's oil rig count, a measure for future production, may start rising soon.
A suicide bombing by Islamic State militants in Kuwait, which killed 25 people and wounded more than 200, raised fears about the security of Middle East oil supplies and lent some support as well to crude.
Other acts of violence with varying impact on the market included a terror attack in France; the shooting deaths of 28 people in Tunisia, including Western tourists, and the killing of at least 145 civilians in northern Syria by Islamic State militants.
In Greece, Finance Minister Yanis Varoufakis said he saw no reason for his government not to have a deal with its creditors by Saturday as Athens worked toward an agreement that would help it avert a debt default and stay in the euro zone.
A senior EU official said, however, Greece will probably be in arrears with the IMF for a few days.
– Reuters