The Ondo State Government and a Korean firm, Kingline Development Limited, have concluded plans to boost industrialisation in the state with the construction of a 550-megawatts power plant valued at $500m (N99bn).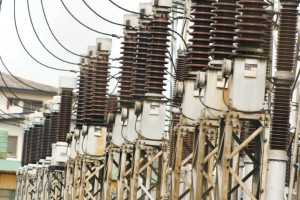 The Chief Business Development Officer, Kingline Development Limited, Mr. Akinnola Fola, who disclosed this at a press briefing in Abuja on Friday, said the project would transform the state and make it an industrial hub.
According to him, the project, named Kingline Ondo IPP, is to be situated at the Ondo State International Industrial Park, Omotoso.
Fola said the power project would be operated using the Public-Private Partnership module and aimed to generate about 550MW in the first phase.
He said, "The output now is $500m for 550MW. This is the phase one of the project. At the second phase, we will do another 550MW to bring it to 1,100MW.
"Also, the land for the project has been secured as a contribution from the Ondo State Government. The total area for the project is 250 acres. Also, the EPC contractor's name will be announced shortly after concluding the competitive bidding exercise currently ongoing to select the best contractor among the offers received."
He added, "The Nigerian Bulk Electricity Trading Plc has already shared the draft Power Purchase Agreement with us for review and the necessary documents for signing the PPA are being put together at the moment.
"Due diligence exercise is ongoing with the Gas Aggregation Company of Nigeria Limited, while licensing documentation after approval to generate power under unsolicited condition on the strength of our partnership with Ondo State is under preparation. It will be submitted shortly.
"On the equity contribution, we are 100 per cent equity funded. Our debt raising is ongoing with Global Investment Bank, the leading fund raiser.