02 July 2015, Lagos – Dockworkers' branch of Maritime Workers Union of Nigeria, MWUN, yesterday, protested months of unpaid salaries by one of the onshore Stevedoring companies, threatening to cripple ports activities over the unpaid wages.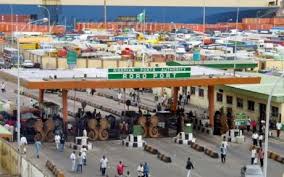 President of the Dockworkers' branch of MWUN, Mr. Adewale Adeyanju, lamented that since October last year that Mukap Synergy took over operations from Agwut International Limited, it had not paid dockworkers working for it.
According, to him, Agwut had between October and April this year, paid the workers but stopped paying since April because the payment was supposed to be a stop gap measure to enable Mukap settle down, in line with the agreement that brought it into operations.
However, the management of Mukap Synergy said its inability to pay was informed by the fact that it had not been paid by the principal, insisting that once the principal paid, the workers would be paid.
''The workers should have found from us why we have not paid. The truth is that we have not been paid by our principal," he said.
Adeyanju, while appealing to the protesting workers not to take laws into their hands, however, assured the workers that the union would take up the matter and if possible declare industrial unrest to ensure they got their dues.
He said:  "An injury to one is an injury to all. If this continues, we will shut port's operations to draw the attention of the authorities to the plight of our members."
Speaking, Agwut International's Operations Manager, Mr. Muhammad Abrahim, lamented that Agwut borrowed money from the bank to pay the workers, hoping it would be refunded.
"The payment of the workers' salaries by Agwut was supposed to be a stop gap measure to enable Mukap settle down.
''We have been paying since October last year and by April this year, we decided to stop because we could no longer carry the burden. The bank is on our neck. We have not been refunded as agreed," Ibrahim said.
– See more at: http://www.vanguardngr.com/2015/07/dockworkers-protest-unpaid-wages-threaten-industrial-unrest/#sthash.2FHrSo6s.dpuf