06 July 2015, Yenagoa – The Bayelsa Development and Investment Corporation has said the $3.5 billion Brass Fertilizer and Petrochemical project to be sited at Odioma in Brass Local Government Area is expected to generate a turnover of $1.5 billion and employ about 30, 000 workers, especially indigenes.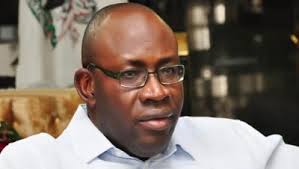 The firm has therefore predicted a prosperous future for the people of the state as the corporation intensifies action on restructuring the state economy and expanding economic opportunities.
Deputy Managing Director of BDIC, Tam Alazigha, in an interview with journalists in Yenagoa, said the new offices that were opened in South Africa, United Kingdom and Atlanta, United States, would "take Bayelsa to the world and bring the world to Bayelsa" by opening outposts in strategic locations in the various key markets in order to leverage on opportunities that the markets offer to drive the restoration of the Bayelsa economy.
He said: "The 3.5 billion dollar Brass Fertilizer and Petrochemical project at Odioma, which is expected to generate turnover of $1.5bn dollars and employ about 30,000 Bayelsans. This high-impact catalytic project is expected to produce 5,000 metric tonnes of Methanol per day, 2,200 metric tonnes per day of Ammonia and 7,700 metric tonnes per day of Urea for domestic and export markets.
"This humongous project will ensure availability of high-grade fertilizer for farmers throughout the planting season and meet 25per cent of the country's projected annual domestic demand of 10 million metric tonnes. The BDIC is to take up a 10per cent equity stake in the project.
"The only property owned by the corporation are those in the U.K located at St. John's Wood registered under BDIC UK Ltd and forms part of the assets in the balance sheet of the corporation. The property was bought at £2.3 million but now valued at over £3 million with a monthly rental income of £7000. For the office in the United States, the properly was purchased in BIDC's name in 2013 for $ 850, 000 and was leased as a property with a monthly income of $5, 000."
Other achievements include the $300 million Liquefied Petrochemical Gas project at Agge, with a projected turnover of $100 million and which will produce butane or cooking gas.
Alazigha also stated that the corporation was into serious negotiation with Microsoft and Goggle to facilitate deployment of the much vaunted white space technology in the state to make internet available in the rural areas and hence build businesses.
The small and medium scale businesses are also key areas of interest in which, he said, much had been done by BDIC to change the state from being a civil service state to a modern economy with a lot of enterprises.
According to him, Bayelsa State with a Gross State Product (GSP) of $18.5 billion (N2.4 trilion) and vast resources in oil and gas is a rich state, adding however that, such status was yet to fully benefit the people as it should be.
Alazigha said that, it was clear to the state government on getting into office in 2012 that public funds accruing from the consolidated revenue were grossly inadequate to address the huge challenges of infrastructure deficit.
Based on this, he said, the government consequently came up with BDIC as a special purpose vehicle and strategic enabler of market-driven development which could also be a fall back option in times of national or global financial crisis and emergency.
The BDIC, which now has an asset base of over $1.2 billion, he said, leverages private sector funds and expertise to grow wealth of Bayelsans and insulate the economy from oil price volatility.
Alazigha, who came to the job with vast experience having worked with JP Morgan, Deutsche Bank and BNP Paribas as investment banker, said the BDIC idea, as a global best practice, was playing similar roles as we have in such investment institutions like the Qatar Investment Authority, Malaysia Development Berhad, and the Industrial Development Corporation of South Africa.
– This Day