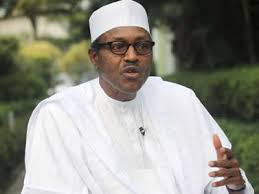 Oscarline Onwuemenyi
09 July 2015, Sweetcrude, Abuja – The Federal Government has denied that the Excess crude savings account will be depleted to pay government debts, including civil servants' salaries.
Rather, it says, the government will use a $2.1 billion dividend paid into the Treasury by Nigeria LNG Ltd., to pay wages, President Muhammadu Buhari's spokesman, Femi Adesina, said Tuesday in an e-mailed statement in Abuja.
Adesina noted that Nigeria's 36 states and local arms of the government will also be able to draw "soft loans" from the central bank and have some debt restructured, to enble them meet their obligations.
The comments seek to clarify statements made by Nigeria's Accountant General Ahmed Idris on Monday that the Excess Crude Account, which holds the nation's oil savings and has a balance of about $2 billion, will be drawn down by $1.7 billion. The funds will be shared by the federal, state and local governments to meet their financial obligations, Idris said.
"The measures approved by President Buhari definitely do not include drawing down the remaining balance in the Excess Crude Account or the liquidation of the account as some media outlets have wrongly reported," Adesina said.
The country is faced with depleted savings and an almost 50 percent plunge in oil prices in the past year. The ECA had a balance of $21 billion in 2008, according to estimates from the International Monetary Fund. President Buhari said last month his government is facing severe financial strain with a Treasury that's "virtually empty."
"Last week's meeting of the national economic council clearly concluded that the Excess Crude Account should be left untouched at this time," Adesina said.
The Debt Management Office plans to restructure more than 660 billion naira ($3.3 billion) in commercial loans taken by the state governments by extending their tenure and cutting servicing costs, according to the statement.
The slide in oil prices forced the government of Buhari's predecessor, Goodluck Jonathan, to cut back spending and devalue the naira as foreign-currency reserves fell. Buhari has delayed naming a cabinet until September, leaving Africa's most populous nation without a finance minister to steer the economy.
In this article